COMEDY MATTERS TV PODCAST FROM THE COMIC STRIP STAGE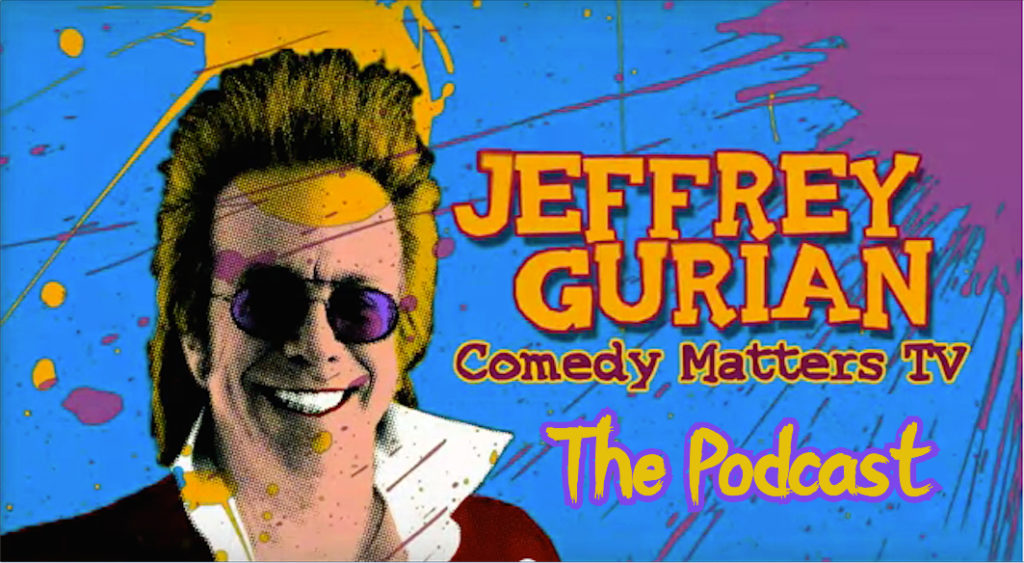 After years of people telling me to do a podcast I finally gave in thanks to radio legend Tim Sabean and comedy legend Richie Tienken, owner and founder of The Comic Strip. The Strip opened on June 1, 1976 and is still going strong.
It was the home of Jerry Seinfeld for the first 4 years of his career from 1976-1980, the place where Eddie Murphy came and was managed by Richie for the first 11 years of his career, where they discovered Chris Rock around 1985, and where Richie managed Adam Sandler at the beginning of his career. That's why both Jerry and Adam came back to do their Netflix specials at The Strip.
So when Richie was kind enough to offer me the opportunity to do a podcast from the club, and allowed me to do it from the stage I jumped on it. I had the honor of doing both books on the club with Richie. The first was called "Make 'Em Laugh" from Skyhorse Publishing, and the updated version is called "Laughing Legends" also from Skyhorse and features an intro by Chris Rock, and interviews with Seinfeld, Ray Romano, Colin Quinn, Billy Crystal, Jim Gaffigan, Lisa Lampanelli, Susie Essman, George Wallace, and every big star that came out of that club, including the younger guys like Colin Jost and Jordan Rock.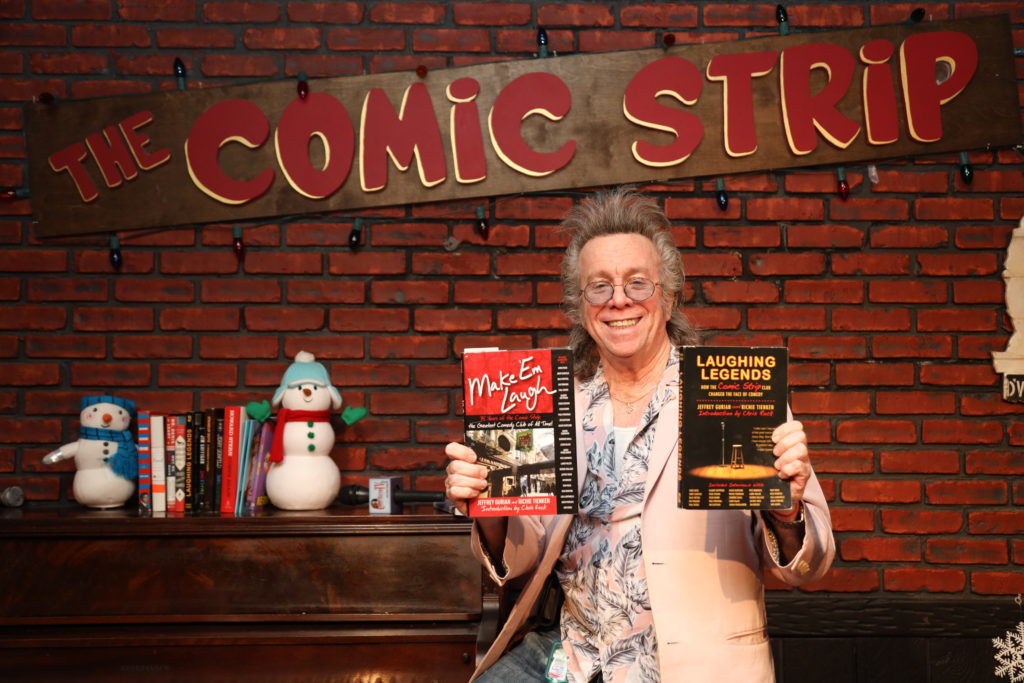 Richie sat with me as my first guest and told great stories about the history of the club and the stars that were in it. We had so many stories we'll have to do a second episode with him. CLICKING THIS LINK WILL TAKE YOU TO THE AUDIO PODCAST ON I-TUNES! ALSO FOUND ON SPOTIFY, STICHER ETC.
HOT ONES AND HOT TACOS WITH JESUS TREJO
Sean Evans has a show called "Hot Ones" from the First We Feast guys, where celebrities, … and I MEAN celebrities, sit down with him to be interviewed while eating progressively hotter wings from 1-10 in hotness.
It's billed as a show with "hot questions and even hotter wings" and some of the guests have been Kevin Hart, Seth Rogen, Jordan Peele, Charlize Theron, Ken Jeong, Post Malone, and Scarlett Johansson, who I have a feeling will be seen in a lot more comedy projects in the future! Celebrities literally clamor to be on the show.
So these same FWF guys gave Jesus Trejo a new show which he hosts, called "Tacos Con Todos" and it's described as a comedy/food show which will be released on the First We Feast YouTube page every Tuesday starting Feb. 25th, and it already looks like a hit!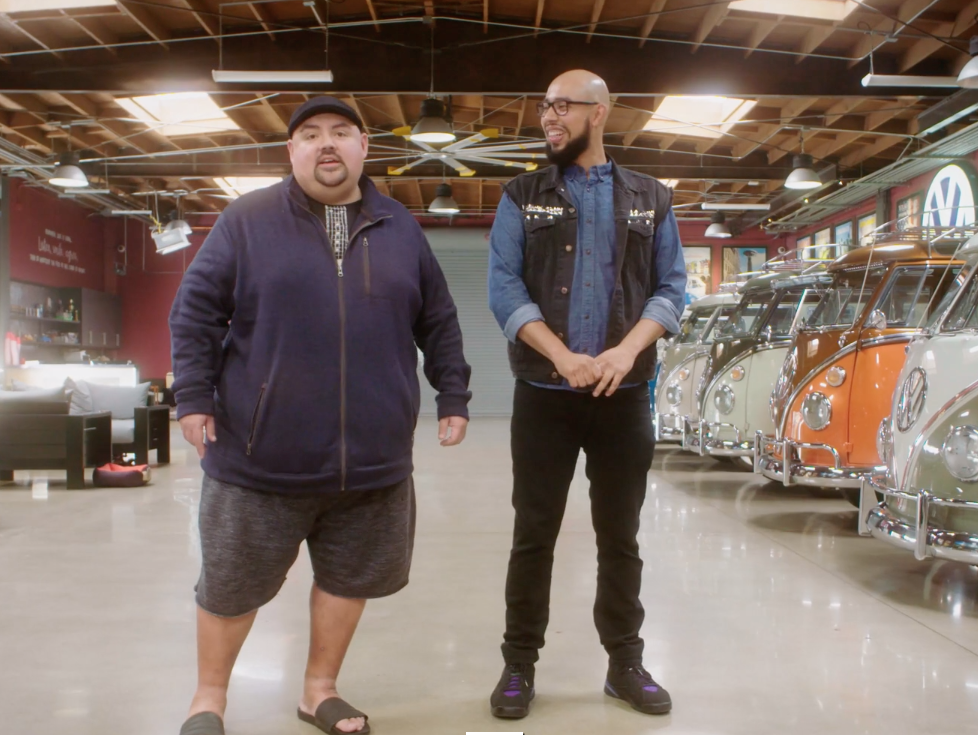 Jesus will dive in to the L.A. Taco scene which I don't think exists in New York, and will explore it with comedians and celebs. This first season features my old friend Gabriel (Fluffy) Iglesias, another old friend Pauly Shore, and still another old friend, (LOL) Joey Diaz, plus Brendan Schaub, Andy Milonakis from Kroll Show, Blake Anderson from Workaholics, and more!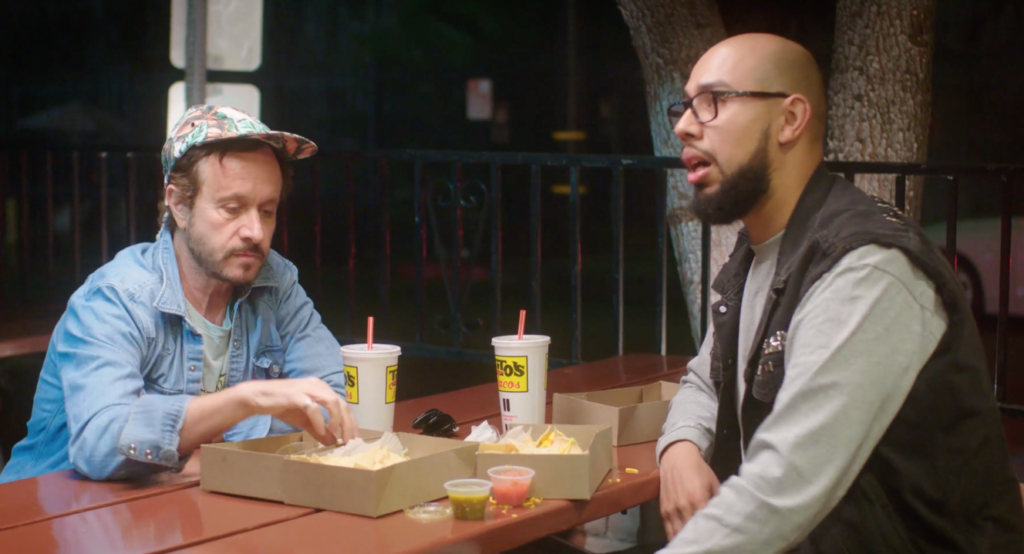 Unbelievably the page already has over 8 millions subscribers which is why it's easy to predict it will be a hit after being seen my so many people.
This is a YouTube video on the show that got 20K views in the first hour!
MYTHIC QUEST DEBUTS ON APPLE TV+
I think that everyone knows how popular FXX's hit "It's Always Sunny In Philadelphia" is. It's been running since 2005 and will soon be the longest running live action sit-com ever on TV.
At a press junket for the new show "Mythic Quest-Raven's Banquet", "Always Sunny" creator Rob McElhenny, who also co-created Mythic Quest with Always Sunny alumni Charlie Day and comedy writer Megan Ganz told me that they're working to beat the all time record of Bonanza which was on the air for 20 years.
Mythic Quest is about the creation of a video game of the same name, and is kind of like a Middle Ages Game of Thrones ultra-violent kind of game with a great ensemble cast including YouTube star Ashly Burch, known for "Hey Ash, Whatcha Playin'?" a series of short comedy sketches she made with her brother that have 300,000 subscribers, relative Australian newcomer Charlotte Nicdao who audiences will fall in love with, David Hornsby who plays Cricket in Always Sunny, Aparna Nancherla who is one of the producers and plays a character named Michelle, and a big surprise, at least to me and a tremendous coup for the show is Academy Award winner F Murray (Amadeus) Abraham from Homeland who plays C.W. Longbottom a pompous, washed-up sci-fi writer. I asked him how he got involved and he laughingly said "Dumb luck."
I think it's great for him to open him up to a new, younger audience. I got to interview them in two's which is not as easy as one-on-ones, but as you'll see in this little video with Ashly and F Murray, F. Murray opened up talking about my hair! It was hilarious.
I asked him if people call him "F" and he said " Only my good friends." And when I continued my saying, " So most people call you Murray?" He jokingly said, " Yes, … or Your Highness!" He wants to try stand-up and has been invited to perform at the Coronet Theatre in LA where they do standup on Monday nights.
BILL BURR'S 8TH ANNUAL PATRICE O'NEAL BENEFIT
Every year for the last 8 years since the all too soon passing of Patrice O'Neal, Bill Burr and comedy exec. Maureen Taran produce a comedy benefit in his honor.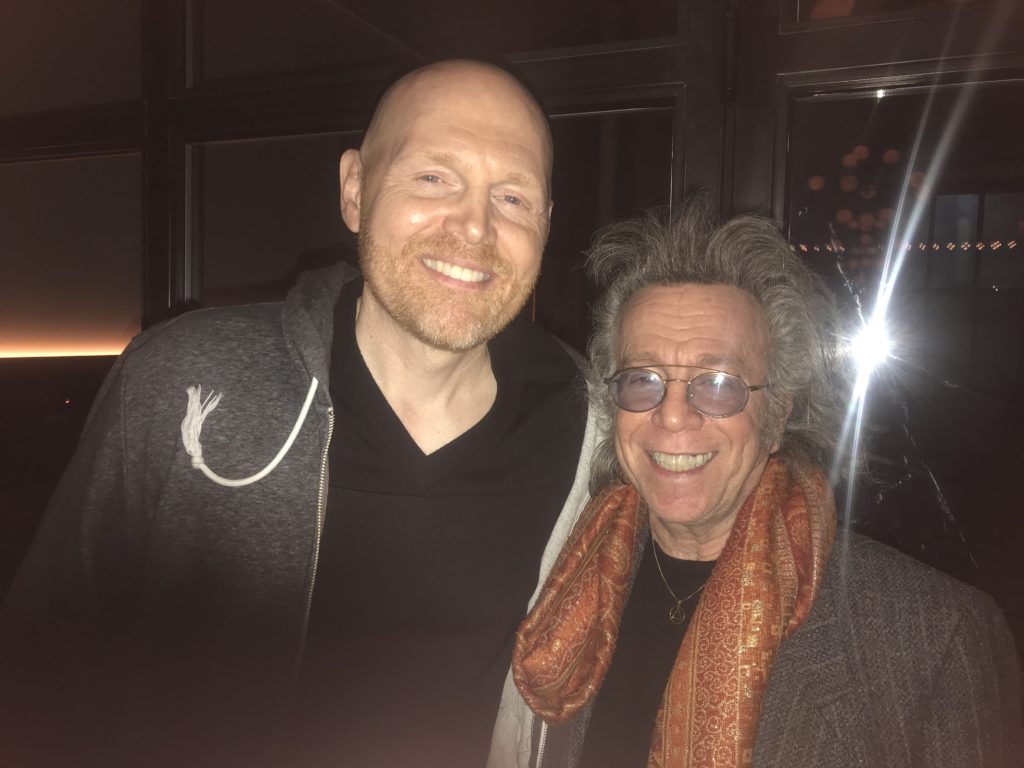 Rich Vos hosted as usual, with Cipha Sounds energizing the crowd with his comedy and on the ones and twos before the show started, with Ronny Chieng, Andrew Schulz, Sam Morril, Paul Virzi, Judy Gold, Roy Wood Jr., and a surprise visit from Louis C.K. who literally brought the house down with the level of applause he received before he even said a word. You would have thought G-d showed up with the reception he received.
It made Page 6 in the NY Post the next day where they referenced my attendance since I had the honor of being Patrice's co-host on The Black Phillip Show along with my bud Dante Nero. Bill's "All Things Comedy" in conjunction with Comedy Central will be producing a long-awaited documentary on Patrice and I was able to give them some very rare footage of us up at the XM studios where we recorded The Black Phillip Show.
Wherever I go, even in Japan this past October, guys stop me who were fans of the show. Two white guys from Ireland stopped me at last summer's Skankfest, two African brothers, ( biological not just "brothas") stopped me near the Village Underground, a Nigerian dude, Devin from Japan, and two guys in Boston. Amazing how that show affected people. They talk about it as having been life-changing.
And on the first night we did the show back in 2008, Patrice liked it so much that he called me at 4:05 A.M. and left me this message which I carry on my phone to this day telling me he'd like to do a show with just the two of us. He was so humble he even said he didn't want to assume anything, as if there was any chance at all that I wouldn't have wanted to do it with him. We hd a very special and unique relationship!
And it's always a treat to see Patrice's Mom Georgia, who is always so sweet. As we were leaving the show I heard someone calling my name and it was her and then at the after-party at The Stand we got a chance to chat and catch up. Very special!
LOTTA PODCAST STUFF
Besides MY podcast I got to visit a couple of others recently. Amazingly I had never been out to Governor's, James Dolce's place out on the Island of Long, so when I got invited to do Don Sill's podcast from the club and also to their holiday party I jumped at the chance.
The club is beautiful. Absolutely beautiful and really big. They have a great podcast studio. It's not the stage of The Comic Strip (LOL) but it's really pretty cool and accommodates a bunch of people. The show is called "Put Up, Shut Up and Stand Up" and I got to share the mic with new comedy sensation Anthony Rodia who came back to comedy after many years and is currently killing it!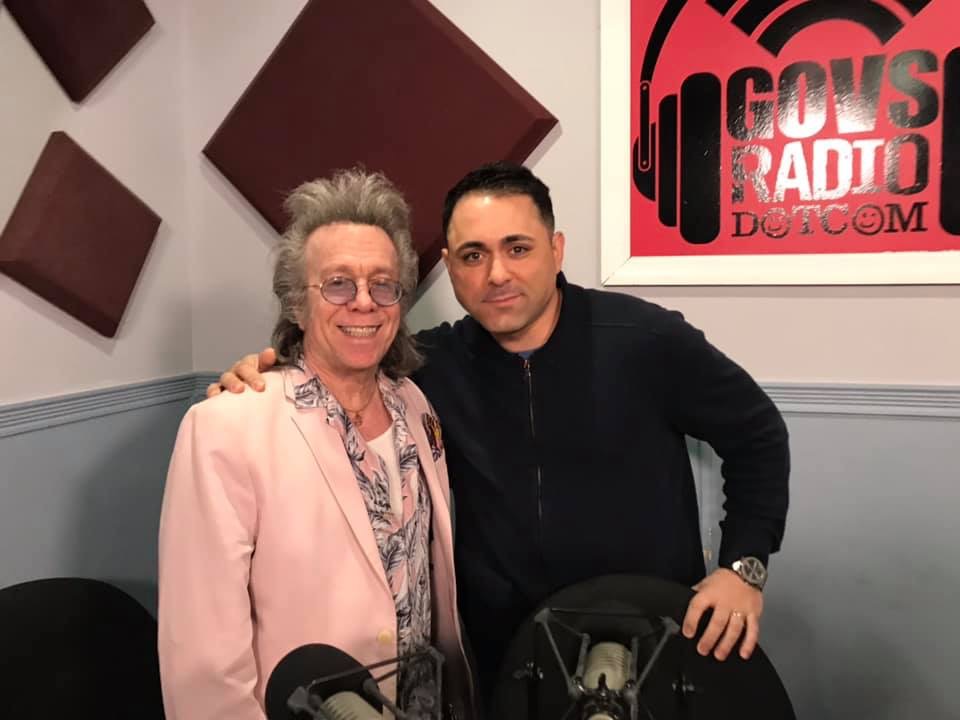 The holiday party was much more than I expected and worth the drive out from the city. It was packed with comics and great food and hot music and I ran into a lot of friends and wound up eating next to Jackie "The Jokeman" Martling and Chris Roach from Kevin James' show "Kevin Can Wait."
I met a great group of guys including Tony Walker who also runs a radio show on Govs Radio and I hope to be asked back to perform!
Madison Malloy has a podcast in a cool studio on the West side of Manhattan called " Next To Madison" where she has all kinds of interesting guests and not just comedians, and we kicked it for an hour, and had lots of laughs talking about all kinds of important things like learning to change the way you think in order to achieve Happiness. She's big on things like that and totally gets it!
She has had a lot of cool guests because who wouldn't want to get "next to Madison Malloy?" ( Rhetorical question!!!)
COMEDY BOP'S A BLAST
A few years ago at some show biz related conference two young guys came over to introduce themselves to me, and they were Jed Feiman and Nehemiah Markos. They told me they were a duo called "Never Sad" which I liked right away and that they did shows in Brooklyn, and would like me to attend if possible.
I put them into my mailing list and waited for the right time. The right time was a week or so ago when they had an Always Happy Video Comedy Bop event at the Chelsea Music Hall down on West 18th Street.
What made it even more appealing was that in the videos they showed there was one I was in. It was Matt Levy's "Winter Symphony" in which I play a music conductor, ( I even put on a tux for this! LOL) and conduct a bunch of subway misfits who sneeze and cough and make other annoying sounds to the tune of a famous Christmas song.
Phoebe Robinson from Two Dope Queens with Jessica Williams opened the show, and Ronny Chieng was supposed to appear but was called out of town so comic David Rey Martinez came to the rescue and did some time on stage with Jed and Nehemiah.
The place was literally packed, not a seat to be had and they showed a bunch of fun videos, two of which they appeared in and I have to say they were probably the best. It was a great night and I look forward to attending more of their events in the future.
YOUTUBE STAR LAUREN FRANCESCA COMES TO VISIT
YouTube star/actress Lauren Francesca made a surprise visit to the Comedy Matters TV HQ in midtown and we shot some fun videos for my channel and for hers as well.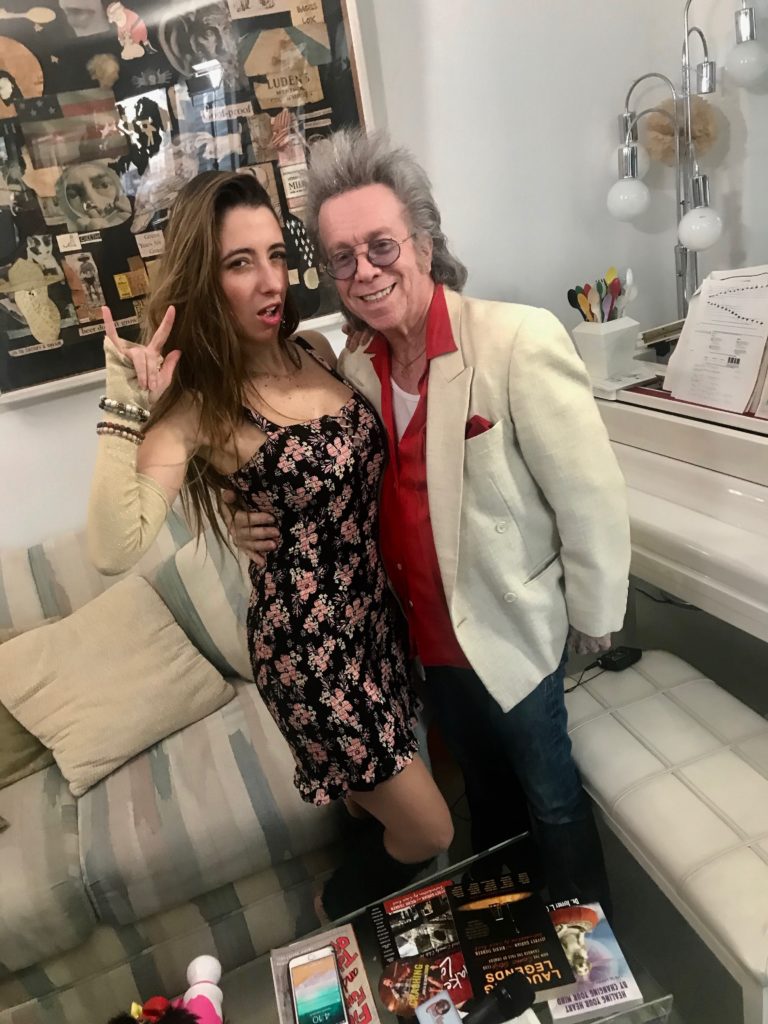 Among other things we talked about how I created her very first video for YT playing a character she brought to life based on Charo, (Google her!) called "Besame Mucho- the best kisser in the world!
In a more recent video I created for her Besame went on to become voted as "The Hottest Girl In The World" by none other than the United Nations! Both are on my Comedy Matters TV YT channel. Featured in it are comics Janice Messitte, Giulio Gallarotti, and Benny DeMarco.
She has over 2 million followers on Facebook, 300,000 subscribers on YouTube and 414K on Instagram. I hope at least some of them watch our videos! (LOL)
GILBERT GOTTFRIED FOR SCHOOL CHILDREN
For any of you that have children, the last person you might think of connecting them with would be Gilbert Gottfried, but every year he and his wife Dara put on a comedy benefit to raise money for P.S. 11 a school where their kids attend.
It's always held at Gotham Comedy Club because owner Chris Mazzilli is big on charity and has held hundreds of charity events at the club.
The show was hilarious. Elon Altman who dressed as me for Halloween was the host. Gilbert closed with material that only Gilbert could do, and I visited with him in the green room before the show as he waited for Dave Attell to arrive and do a special guest appearance.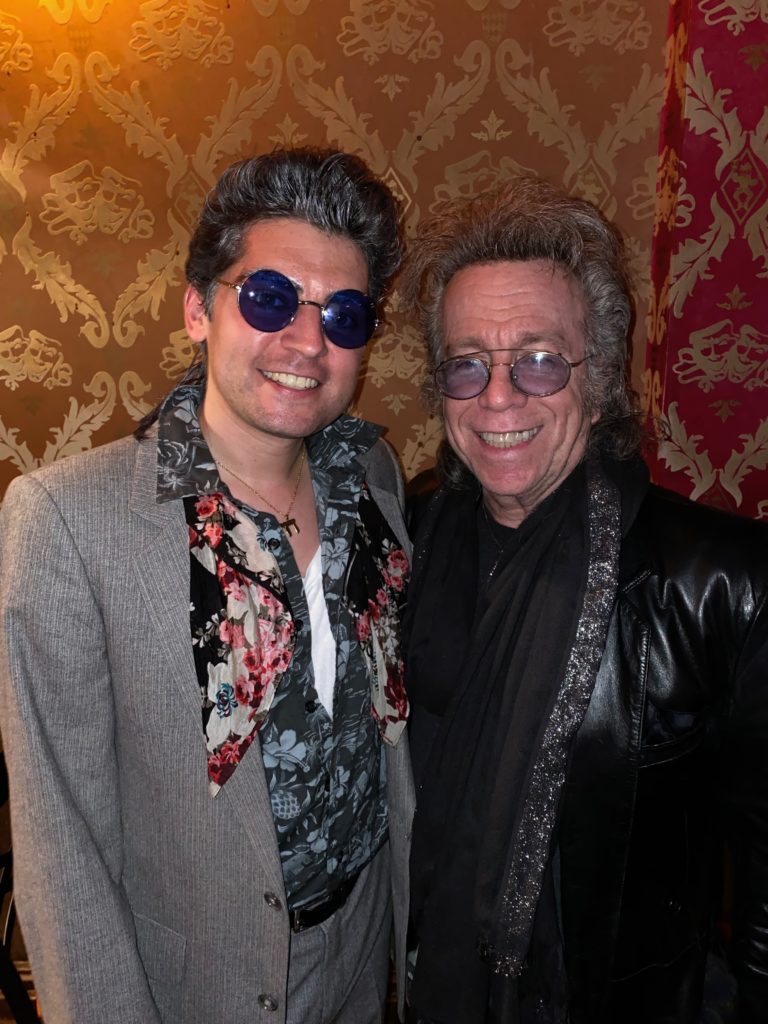 I brought a photo of Gilbert and I from 100 years ago when he still had a lot of hair and I had my 80's porno moustache. They raised a lot of money for the school.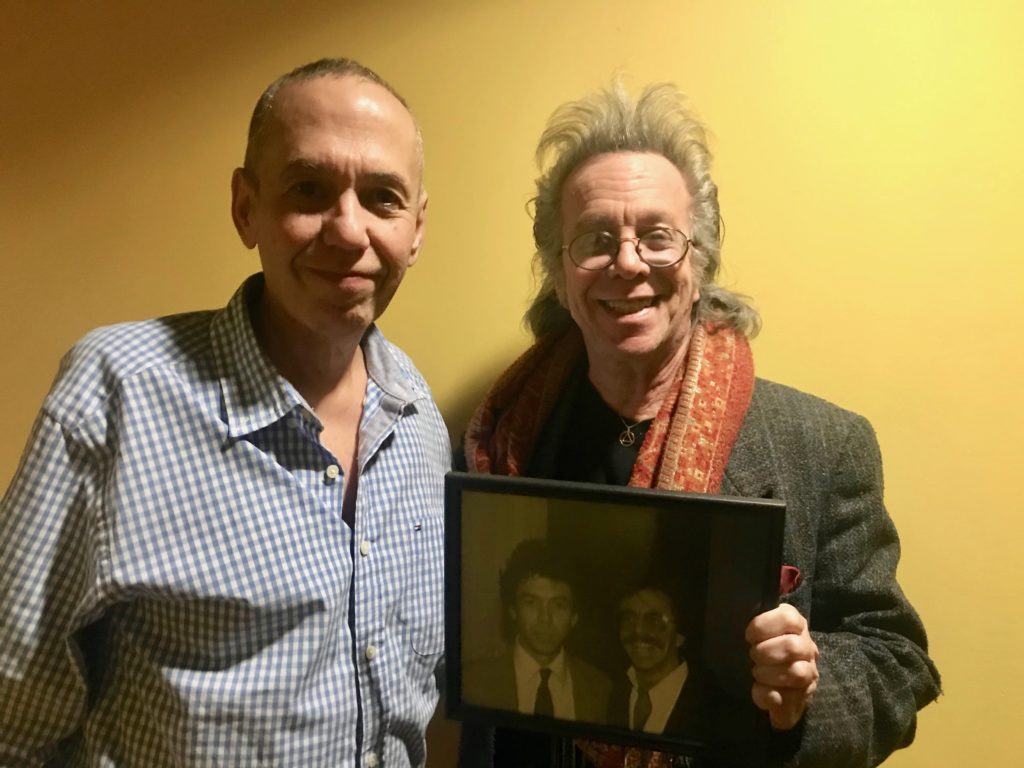 And with that, you're probably tired of reading and I'm tired of writing, so I'm OUT!!! If you liked this, please feel free to tell someone! Send it to some friends, and please subscribe! XOX