Ever since I got the terrible news this past Thursday of Angelo Lozada's passing I've been agonizing over how to write this.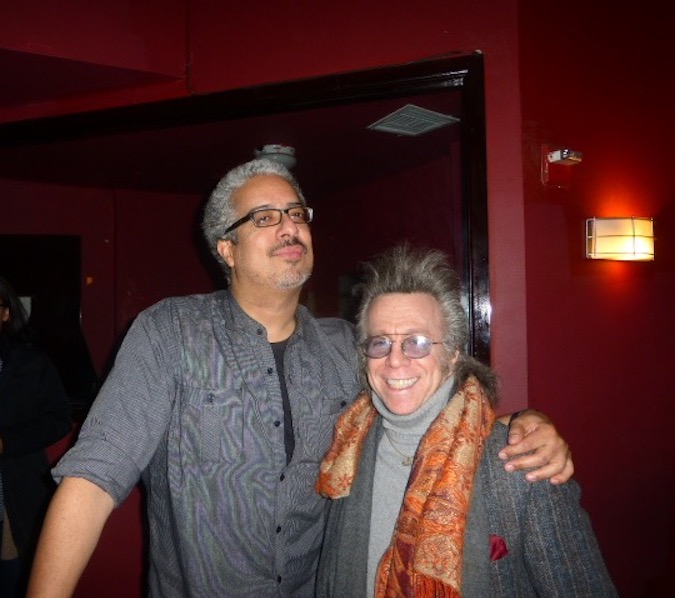 I've been reading all the other tributes and wondering how to put into words the feelings I had for this man, who I was privileged to know for quite a long time.
Everyone has spoken about how funny he was, and that was indisputable, and how kind he was, … also indisputable, but I want to talk about how brave he was in the face of what he was facing.
I have a regular table at Gotham and for who knows how many years I'd sit there writing about the comedy scene. Owner Chris Mazzilli says I'm there more than he is! (LOL)
Angelo was very often the host, ( one of the best on the scene btw) and after his usual greeting of "What's up Pop?" he'd often join me at my table and because I was always interested in what he had going on, he'd fill me in on what he was up to.
If I didn't see him before the show started he'd drop by after he did his opening monologue even just to shake hands which gave me the opportunity to always tell him how funny he was. I always meant it and he always appreciated it. I knew him as a humble man.
I was excited to help announce the return of The Lozada Lowdown on January 31, 2018 to the downstairs lounge at Gotham, that he did with his comedy sidekick Tammi Cubilette, and kicked it off the first night Mike Britt, Ruperto Vanderpool and Ronny Chieng.
Then there was his comedy web series "Get Some" also co-starring Tammi about a Nuyorican couple from the Bronx with Angelo playing Sam and Tammi playing Viv his wife. We would laugh about what went on in the episodes and during the filming.
Then there was the excitement of him being chosen as Trevor Noah's guy, warming up the audiences at The Daily Show and traveling with Trevor on private planes, something he was always grateful for.
I recall the excitement of being at the inaugural Daily Show the first night that Trevor hosted, thanks to Trevor and his manager Norm Aladjem, and watching Angelo kill it as he warned up the very first crowd.
But a year ago he sat down with me and shared something personal that took me by surprise, and something I never wrote about for obvious reasons. He shared with me his diagnosis, and I was shocked but also impressed by his bravery, and the courage it takes to share something like that with people. Many people hide things like that, but not Angelo. He said they were going to fight it and I know that he did as hard as he could.
I didn't mention it every time I saw him, but whenever I asked him how he was doing healthwise he always said he was doing well. But when I saw him most recently and asked him, he joined me at my table and alluded to the fact that things were not going so well at all. Outwardly you couldn't tell but I guess it was what was going on inside that told the story.
I remember giving him a big hug because that's what we did whenever we saw each other, and that's how I plan to remember him, as his always hilarious, formerly healthy self. R.I.P. Angelo, you were loved by all who knew you.