Funny and sexy is a great mix and not everyone can pull it off.  Esther Ku's got it down pat! To a science! In this day and age it may no longer be appropriate to tell a girl she looks sexy but I know Esther long enough that I feel comfortable doing that. She's funny and sexy and she has so much foresight that she was Asian before it was even popular!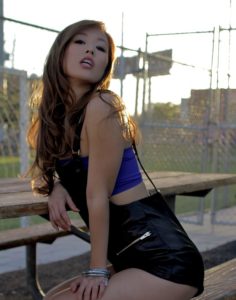 When she lived in New York we hung out a lot and hit a bunch of shows and I watched her grow as a performer.  I even sat with her and went over material when she was preparing for Last Comic Standing.
She was one of my special guests on Ron and Fez's Sirius XM show, now The Bennington Show, when I was a regular for a couple of years.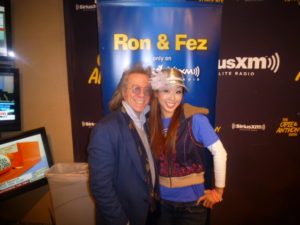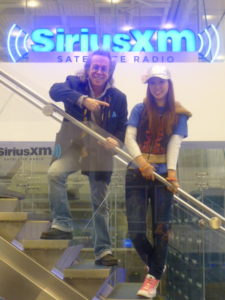 So to say that I know her would not be an overstatement!  And I can honestly say that co-hosting the AVN (Adult Video News) awards show at the Hard Rock Hotel in Vegas, which she'll be doing next Saturday January 26th, is a perfect gig for her. She has that rare duality of a naive yet intensely sensual creature, who's totally unaware of her sensuality and doesn't do it on purpose. She can't help it! She could be one of the guys, wearing a baseball cap and hoodie, until you put her in lingerie! With the baseball cap on backwards!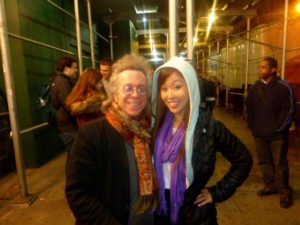 Esther's been on tons of TV shows like MTV's Girl Code, and MTV2's "Wild 'n Out" with Nick Cannon, and she will be joining an all female cast for this show presented by MyFreeCams. She would actually be a great cam girl, and I could almost see her doing it for a laugh.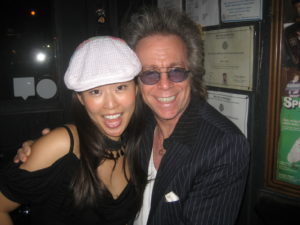 AVN CEO Tony Rios said that Esther " brings a fresh, new approach to the show and we are looking forward to her contribution." Howard Stern once selected Ku as a finalist in the Hottest Funniest Chick competition. AVN hosts in the past have been Dave Attell, Lisa Lampanelli, Jim Norton, Aries Spears, Rebekah Kochan, Thea Vidale and the late Robert Schimmel and I think I can honestly say that Ku is the sexiest of the bunch! (LOL)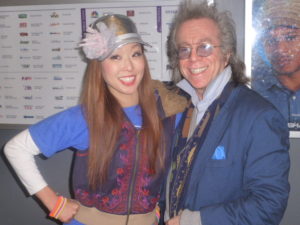 She'll be co-hosting with two adult superstars Romi Rain and Bailey Rayne, pronounced exactly the same so you know that most people will think they're related, .. the Rain Sisters! And the musical guest will be none other than Cardi B who knows a little something about being sexy herself. She often talks openly about her former life as a stripper.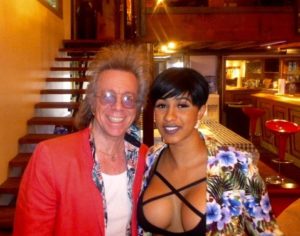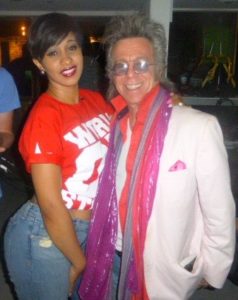 Ku said, "Ever since I was a little girl, I've always dreamed of hosting the AVN Awards!  I feel so lucky!" When I heard that I had to call her and ask her about her sexy past. This is what she told me:
"Well I grew up super duper christian and in the midwest. My mom would block the TV when there was a kissing scene. I even got mad at my first boyfriend for watching porn because I thought that's how you were supposed to react. I look back at that now and think that was so silly.  But he watched so much porn they called him Porno John."
I asked her how she was in high school.  She said,  "I went to one dance in high school. I got my hair done and the captain of the football team kept telling everybody I looked like a porn star. I was so flattered! Because up till then I had glasses and was a band kid."
Well things certainly have changed for Esther.  I wonder what she's going to wear.  I just might have to fly out there to check it out! The event is part of the AVN Adult Entertainment Expo that runs from January 23-26. Hey Esther can you hook me up?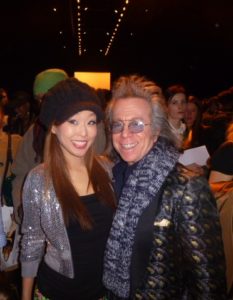 Tickets are now available by clicking here https://avnawards19.eventbrite.com
For hotel reservations and accommodations, click here https://book.passkey.com/go/avnshow2019