JOE DEROSA RELEASES NEW MUSIC VIDEO STARRING JEFFREY GURIAN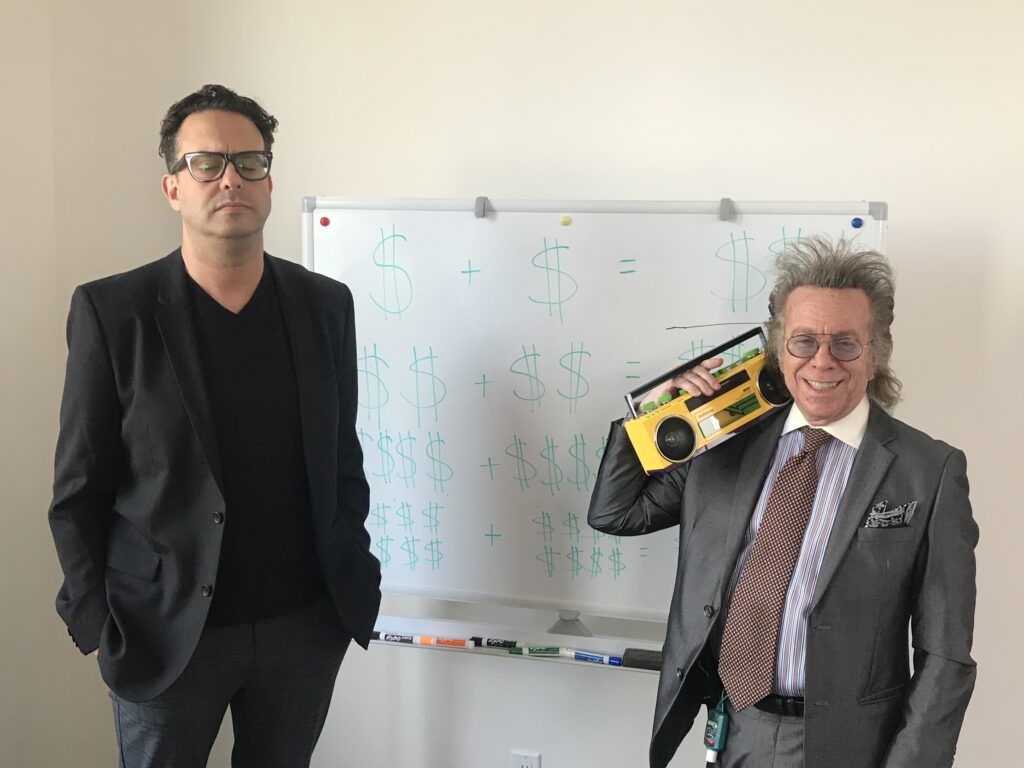 Joe DeRosa is a man of many talents. He's a comedian, actor, musician, podcaster, writer and food guru, but when he contacted me to ask if I'd be in his new music video, I wasn't sure what to do. I thought I might be with an ensemble cast. Turned out it was basically just me! (LOL)
Joe has a band called Salsa Windfall and their new song is called "Mouth On My Money." It's on the No Presh network which is the home of the podcast he does with Sal Vulcano called "Taste Buds", and the podcast with Sal and Chris DiStefano called "Hey, Babe" produced by Mike Lavin who prefers to go by the name "The Homeless Pimp."
When I first met him I was reluctant to call him that, the same as I felt awkward calling "Ratso" Sloman ", … the former editor of National Lampoon, … "Ratso" until "Ratso" told me he was given the name by none other than Bob Dylan and wears it proudly. From that time on I never felt bad about calling him "Ratso"!
I thought about all the crazy things that Sal and The Jokers do on Impractical Jokers and used that as inspiration to agree to dance in Joe's music video, and I'm so glad I did. It's important to challenge yourself in life which is what I try to do on a daily basis. I was afraid of making myself look foolish!
But it was so much fun and I'm so glad I did it. We shot it in the downtown offices of The Impractical Jokers, and it was shot by Pimp and NYVideoGuy! I got to tell Sal that he was my inspiration later in the month when I saw him performing at City Winery. He said he LOVED the video!
We also talked about the new special he's planning! This is how THAT went down!
The special effects Pimp created for Mouth On My Money were amazing and you can see it all right here!
BORSCHT BELT FEST – LOTS OF JOKES, NO BORSCHT
Any of you old enough to remember the term "Borscht Belt" will definitely appreciate the festival that was held in Ellenville, NY to honor the hotels in the Catskill Mountains where Jewish people used to flock from the 1940's and 50's through the 1980's.
One of the biggest and most popular was Grossingers, a hotel with a dining room that sat 1300 people, served 3 meals a day with all you could eat inclusive, a HUGE nightclub called The Terrace Room where big comedy stars of the day performed, like Milton Berle, Jerry Lewis, Robert Klein, David Brenner, Jackie Mason, Buddy Hackett, and tons more, and it even had its own airstrip to fly in the big stars and ultra-rich people who stayed there.
Jennie Grossinger ran the hotel for many years until she passed away in 1972, and her daughter Elaine Etess took over. I was there at two different times in my life, … as a very young boy who sang solo in a Hebrew choir and was there for the High Holidays, and as an adult as a comedy writer where I got to meet many of the stars I wound up writing for.
I was honored to be asked to participate in a panel about Grossingers with the two producers working on a documentary film about the hotel, tentatively titled "Welcome To Grossingers." Harris Salomon of Atlantic Overseas Pictures and the legendary producer of many films, Bob Friedman of Bungalow Entertainment are behind the project.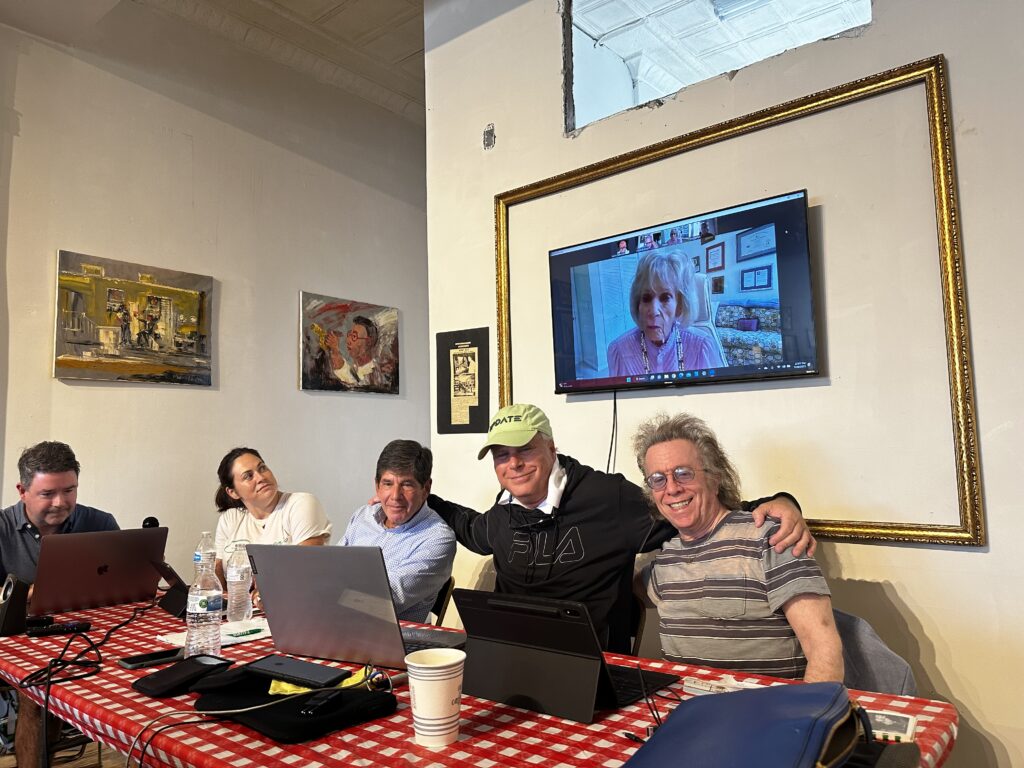 The night before the fest started there was a welcoming party in Ellenville at a place called Marbellas. I was thrilled to see that we had a packed room at our event and that so many people are still interested in that era. I think it has a lot to do with the success of Amazon Prime's "The Marvelous Mrs. Maisel" set in the 1950's.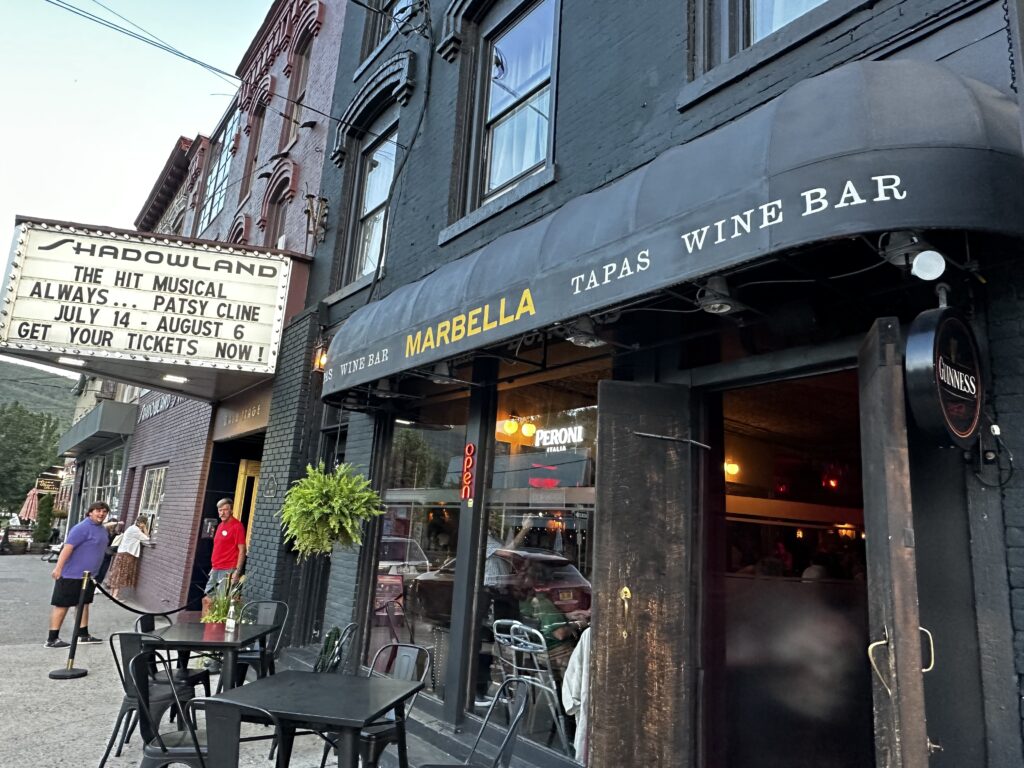 Jennie Grossinger's daughter Elaine Etess, who is now 91, and her brother Mitchell both called in on Zoom to join the panel and reminisce about the great days of Grossingers.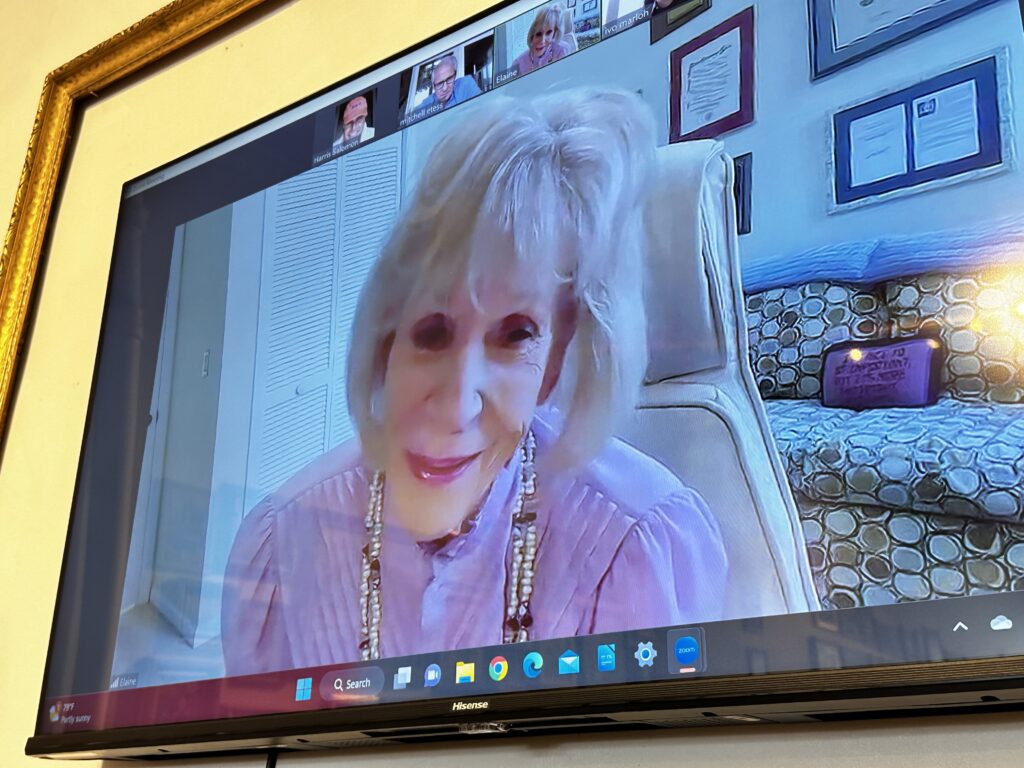 While I was there I also caught a couple of comedy shows, one in particular hosted by the ultra-talented Lucie Pohl who often does one-woman shows. This show featured comedians who were immigrants as many of the hotel guest in the Catskills resorts were immigrants. And I got to see one of my faves, Daniel Simonsen from Norway who is hilarious and who has appeared in a couple of shows I produced.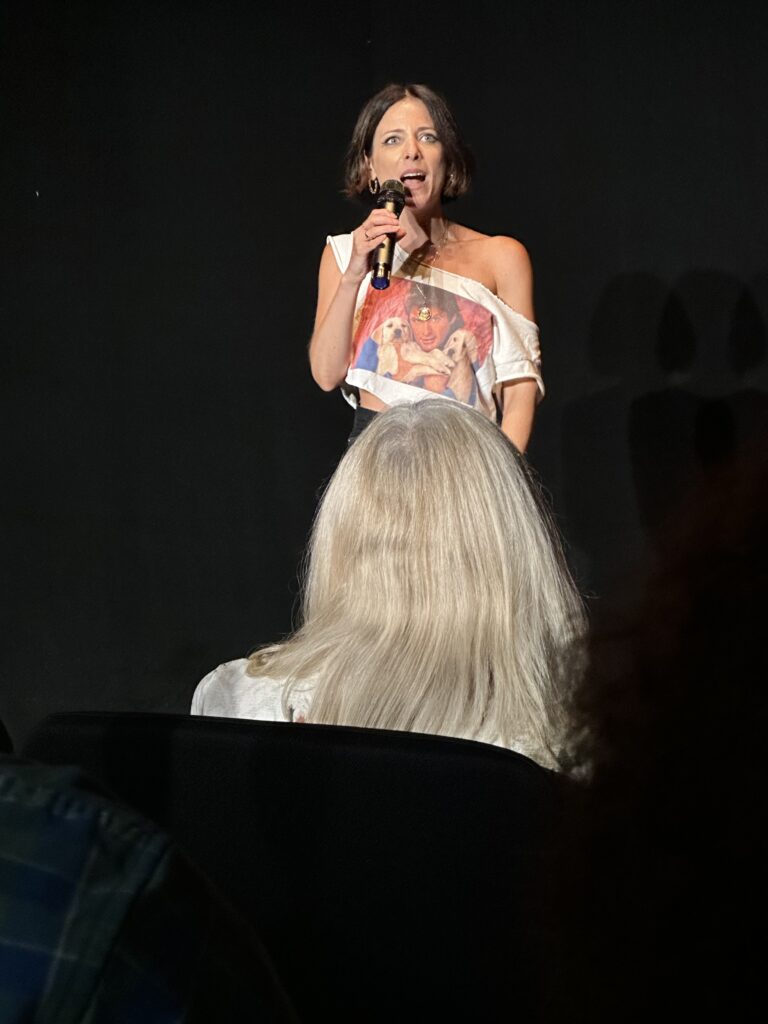 MORE JEWISH STUFF AT THE CHOSEN COMEDY FESTIVAL
Over 4,000 members of people who identify as belonging to the Hebraic persuasion showed up at the Coney Island Amphitheatre in Brooklyn for Dani Zoldan's Chosen Festival, hosted by Elon Gold and Modi. There haven't been comedy duos for many years, like Laurel and Hardy, Abbott and Costello, Allen and Rossi, but these two guys come awfully close! And that's a good thing!!!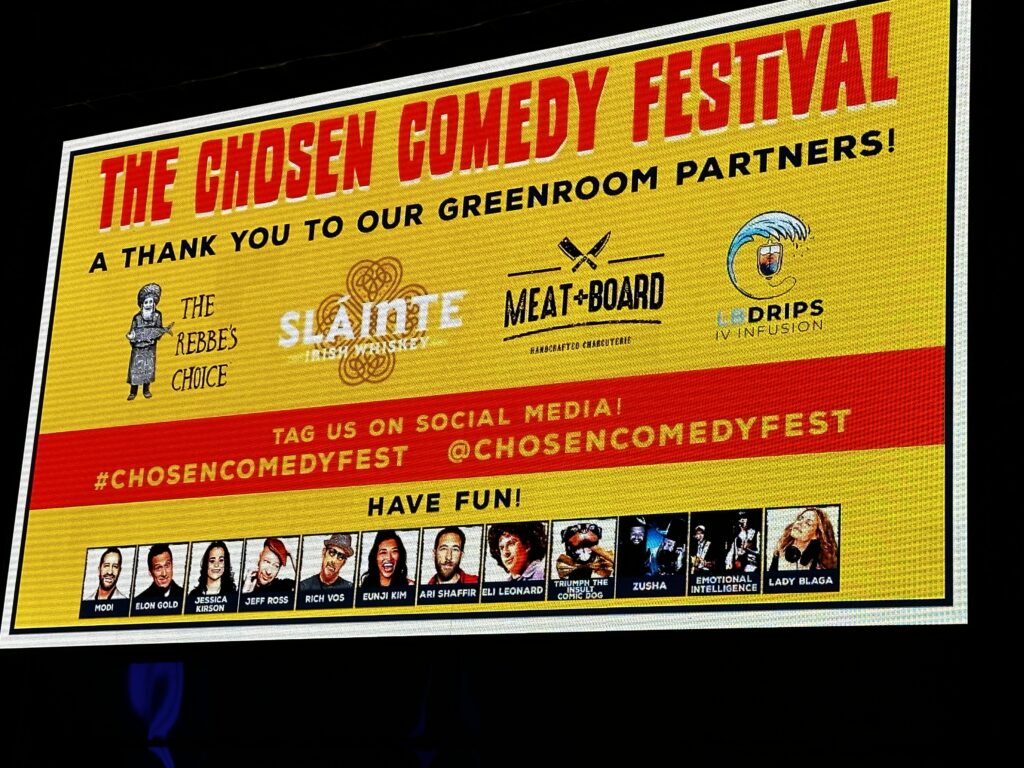 Except while Marty Allen was the comic and Steve Rossi acted as the straight man, both of these guys, Elon and Modi are the comics, and with Modi being very open about being gay, he'd never agree to be called a "straight man!" (LOL)
Thanks to Dani and Jon Borromeo, the general manager of Stand Up New York, I had an All Access pass, so I went to the VIP room and got to hang with old pals Rich Vos, Elon Altman, Jeff Ross, and Ari Shaffir! Also on the show were Jessica Kirson, who makes the most unusual faces when she performs, Eli Leonard, Eunji Kim who somehow identifies as Jewish, and with a special guest spot from Triumph The Insult Comic Dog, and his owner Robert Smigel.
I was pleasantly surprised to see how many members of the Orthodox community are into comedy, and two of them came over to tell me they liked my Joe DeRosa video "Mouth On My Money." Both of them happened to be musicians who were playing at the festival before the comedy began, Roli Friedman with the group Emotional Intelligence, and Yaakov Hyman-Zusha with his band Zusha, sporting a ZZ Top worthy beard, and a beautiful smile!!!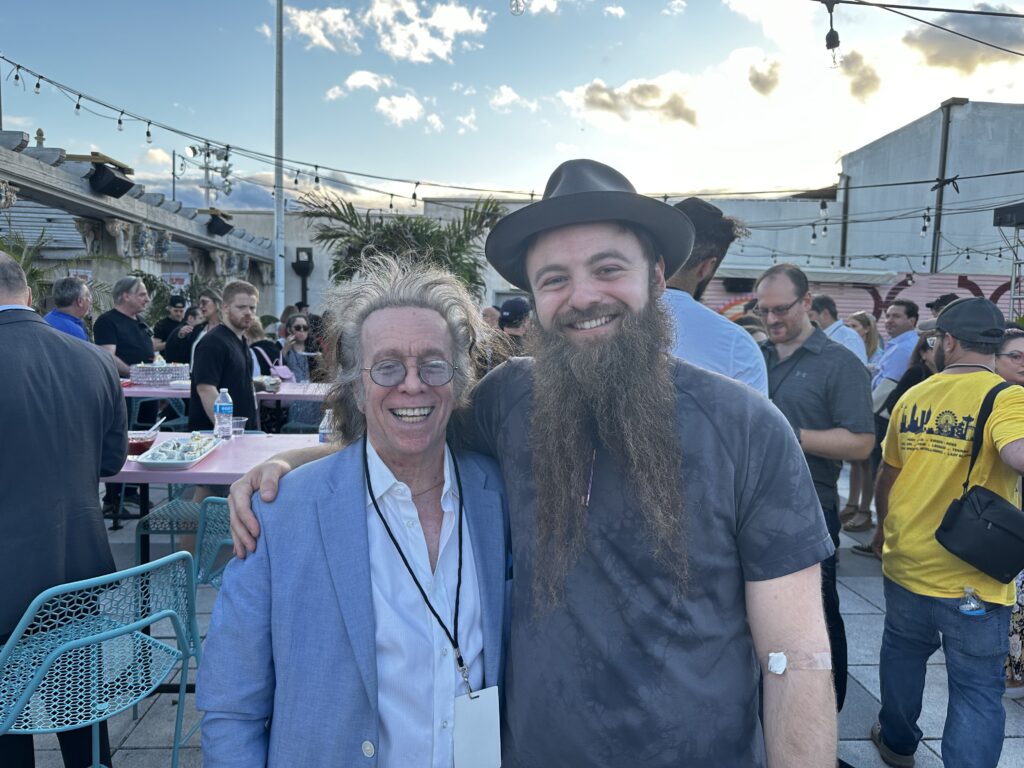 The biggest surprise was surprise guest Dave Attell who closed the show, and about whom Elon Gold said, " If the Unibomber hung out at Katz's deli" which was the best description of the evening. Dave always comes on stage with a bag or backpack, and of course he was hilarious.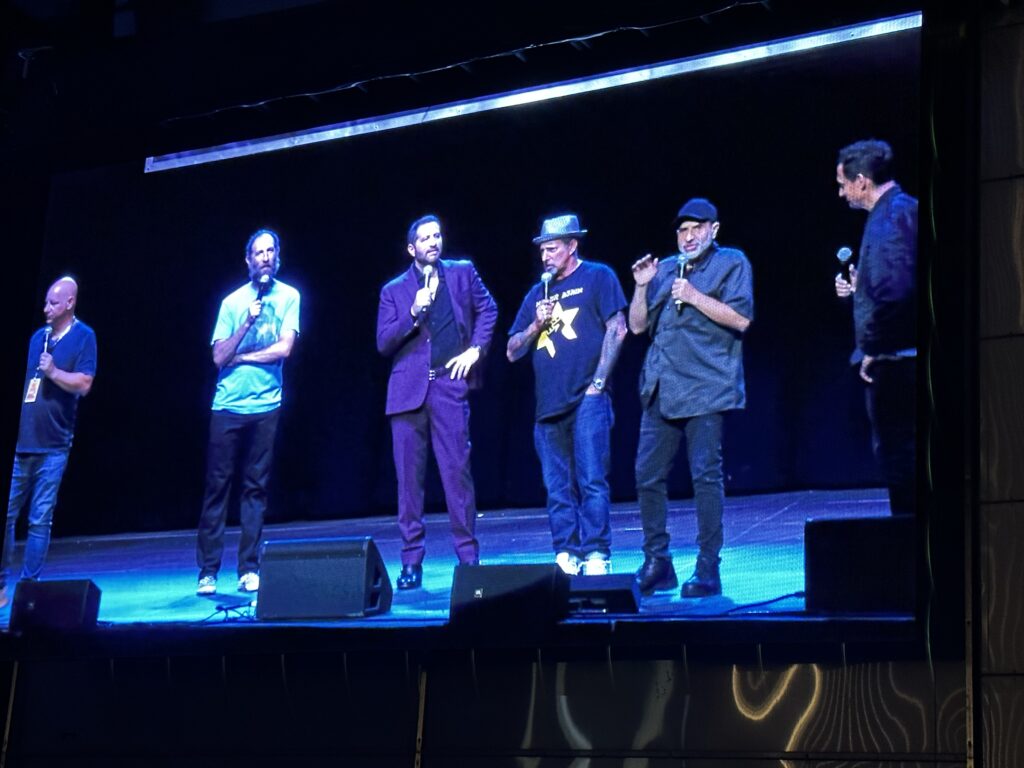 Another thing about the festival. They could have saved money on Security. Not one fight or argument broke out. It was a very polite crowd. People apologized to each other if they got in someone's way. I didn't have to worry telling the guy next to me to stop rocking back in his seat every time he laughed, ( which was a lot) and shaking my seat, in fear that he'd pull out a weapon, and no Jewish street gangs showed up to spoil the fun for everyone. It was a "haimishe" crowd! (LOL)And a very big success!!! I would have LOVED to perform for that crowd. Maybe next time!!!
RUSSELL PETERS FINDS HIMSELF AT CITY WINERY
I keep writing about the amazing shows that City Winery is offering, but I didn't expect them to get Russell Peters who fills arenas! I was with Russell when he filled MSG with 20,000 screaming fans! Or should I say 20,000 laughing fans!
I let him know I was coming because very often they have security outside the green room and even if you know the comic who's performing they still give you a hard time getting back to say hello. I didn't take any chances. I contacted Russell AND his brother Clayton just to make sure.
He had 4 sold out shows in two nights, Thursday and Friday. I hit the early show on Thursday and the late show on Friday. Both nights he had the very funny Gregg Rogell open for him. Gregg often travels with him on his international tours. On Friday night's late show he gave a guest spot to Nimesh Patel, who was kind enough to shout me out from the stage!
Russell is one of the only comics who literally plays the whole world. When he says he's on a world tour he really means it. This current tour is called the "Act Your Age" tour. He still does all the accents and no one is offended which is why I always refer to him as "The Messiah of Comedy," because he brings Healing to the masses by making them all laugh at themselves before they laugh at each other!
We shot a little video together backstage. Check it out!!!
RAW SIDE OF COMEDY SHOOTS TV PILOT AT GOTHAM
Almost a year ago I was hired as an Exec. Producer/Host of a proposed TV pilot called The Raw Side of Comedy. The concept is that of a competition/reality show showing how hard it is to make it in comedy, and what the lives of aspiring comedians are really like.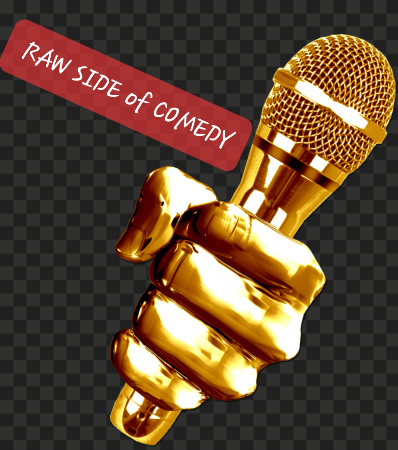 Since most of the comics have day jobs, besides showing them on stage, we do interviews with their work colleagues and family members to see how them doing comedy impacts the lives of those around them.
I brought the project to Chris Mazzilli the owner of Gotham Comedy Club, and he agreed to join the team. Chris has a new show on the air right now on MAX with Robert Downey Jr. called Downey's Dream Cars.
After many months of auditioning comedians we took the top 30 to Gotham for the competition part of the show. Any one who knows me knows I make the rounds of the clubs always looking for new talent to use in upcoming projects. I personally chose around half of the comics and many of them made the final 10.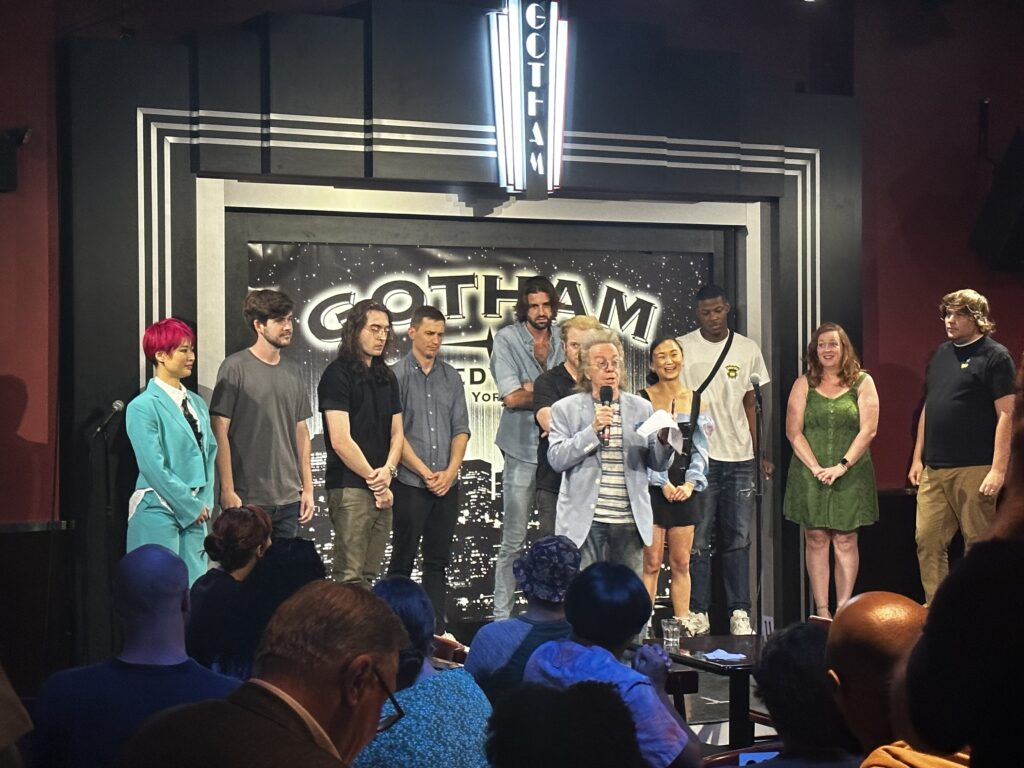 The final 10 were Drew Dunn, Ted Barton, Austin Goodman, Kilara Sen, Soo Ra, Hannah Lieberman, Ryan Joseph, Talent Harris Jr., Noah Miller, and David Hazout. The judges were me, Charles McBee who also did the audience warm-up, and Tony Burton from the great Don Buchwald Agency!
The other producers are based in Philly and are Darvin Milligan, Marlisa Patterson and Sherry Patterson.
We hired the same production crew that shot several seasons of Gotham Comedy Live and thanks to Chris's watchful eye and the talent of production head Jason Gillet the shoot came off without a hitch. The next day we took them in a customized van, … which was more like a limo than a van, … to an airbnb in Brooklyn and told them that's where they'd be staying every night during the run of the show.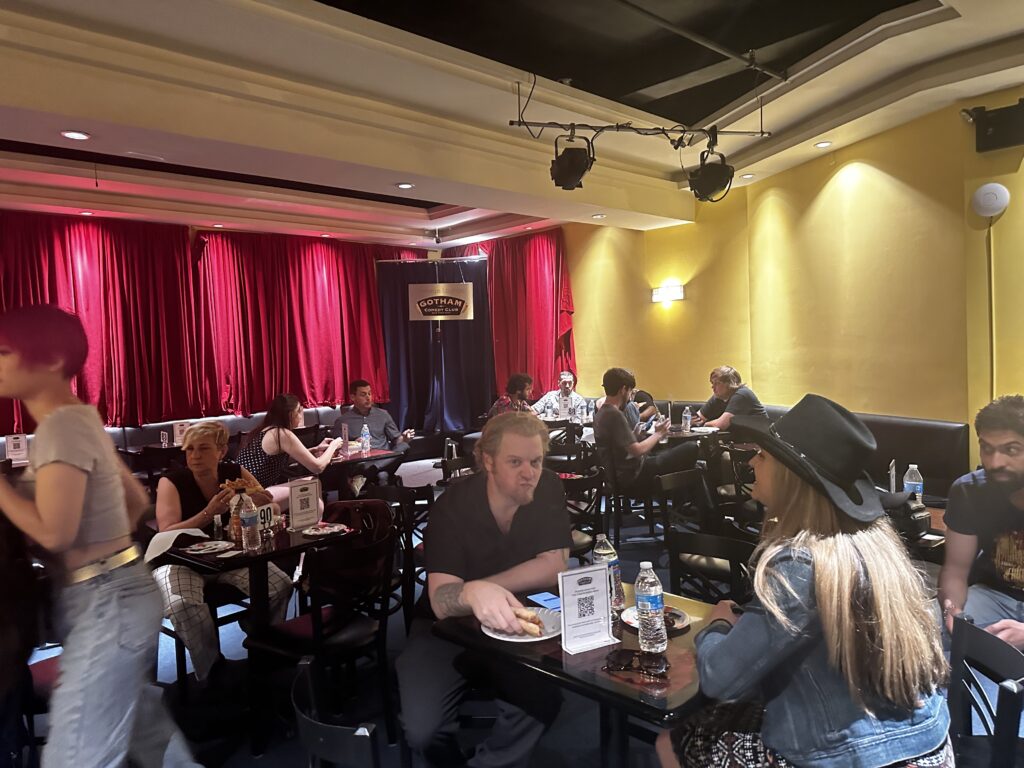 And that's where the competition part of the show morphed into the reality part of the show because of what they had to do to secure a room. Can't divulge any more right now, but you'll learn more in the upcoming weeks.
These columns seem to get longer and longer every month but it's just because so many exciting things are going on in the comedy world. See you all soon and feel free to share this column with anyone you think will like it.
Also you can follow Jeffrey on Instagram at @jeffreygurian and you can subscribe to his Comedy Matters TV You Tube channel at www.youtube.com/comedymatterstv where you'll find 600 videos with everyone you love in comedy! See you there!!!