What better time than holiday time to catch up on what's been going on in the comedy scene? ( Rhetorical question – no answer required! LOL) Spoiler alert – it's going to be a long one!!!
Thanks to Caroline Hirsch and Andrew Fox of Carolines on Broadway, the NY Comedy Festival was back big-time this year, and I went to a bunch of great shows.
In no particular order, I gotta start with Nick Kroll who was making his Carnegie Hall debut, which he said had been his dream for many years. Nice to see someone fulfilling a dream.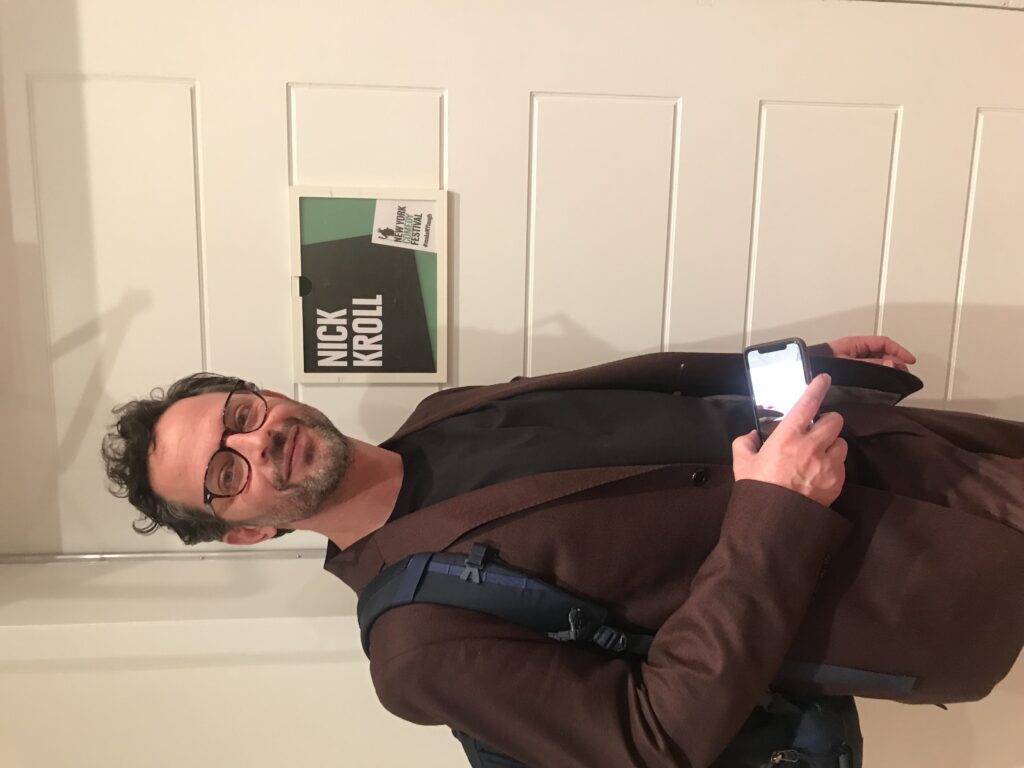 I purposely didn't let Nick know I was coming because I wanted to surprise him. The deal was I was supposed to meet Carolines long-term GM Louis Faranda and assistant Carolyn Gitomer at the backstage entrance to get our seats.
Being that I am a master at self-sabotage, … like the time I left my microphone home when covering the red carpet at MSG for Rory Rosegarten's Garden of Laughs, and John Mulaney made fun of me…
halfway over to Carnegie Hall I realized I had forgotten my wallet with my vax card and had to go back home to get it.
Good thing I did because the Covid restrictions were very tight. People lined up outside had to show their vax card and I.D. and get a bracelet to wear inside that was actually put on your wrist by the people working the line.
Backstage is always a fun hang and I had a chance to catch up with my old friend Louis Faranda which was a real treat, and then he walked me to my seat to make sure I was taken care of.
Louis and I spoke so long that I missed Nick's opening act Emmy Blotnick , but I got to my seat in time to see Nick hit the stage wearing a sharp brown suit with white sneaks that looked a lot like the Nike Airs I was wearing.
Carnegie Hall holds roughly 3600 people, all of whom had to wear their masks during the whole entire show, and believe me it's not that easy to laugh so much while wearing a mask. But thanks to Nick's talent people managed to laugh a lot. No surprise there.
Nick did voices and characters, and told stories about his life starting from his childhood, leading up to meeting his wife Lily Kwong, when he realized that she was his person! That was a moving story.
And then having their 2 month old son, who he considered naming Kilometer Kroll because he's a big fan of the metric system. After the show my intention was to go and congratulate Nick on his sold-out incredible performance but I didn't know how to get to his room.
A kindly usher saw my dilemma and offered to guide me through the masses yelling out "Move to the right, move to the right" as we navigated the hallways, through the crowds, and into an elevator that took me to Nick's floor.
I was confronted with two closed doors with Nick's name on the outside. I was expecting a huge crowd inside, so I knocked very tentatively as I didn't want to disturb anyone. Nick yelled out "Come in" and at the exact second as I opened the door I was greeted by the flash of celeb-photog Marcus Russell-Price's camera and hysterical laughter from both Nick and his agent, or should I say SUPER-agent Mike Berkowitz from WME.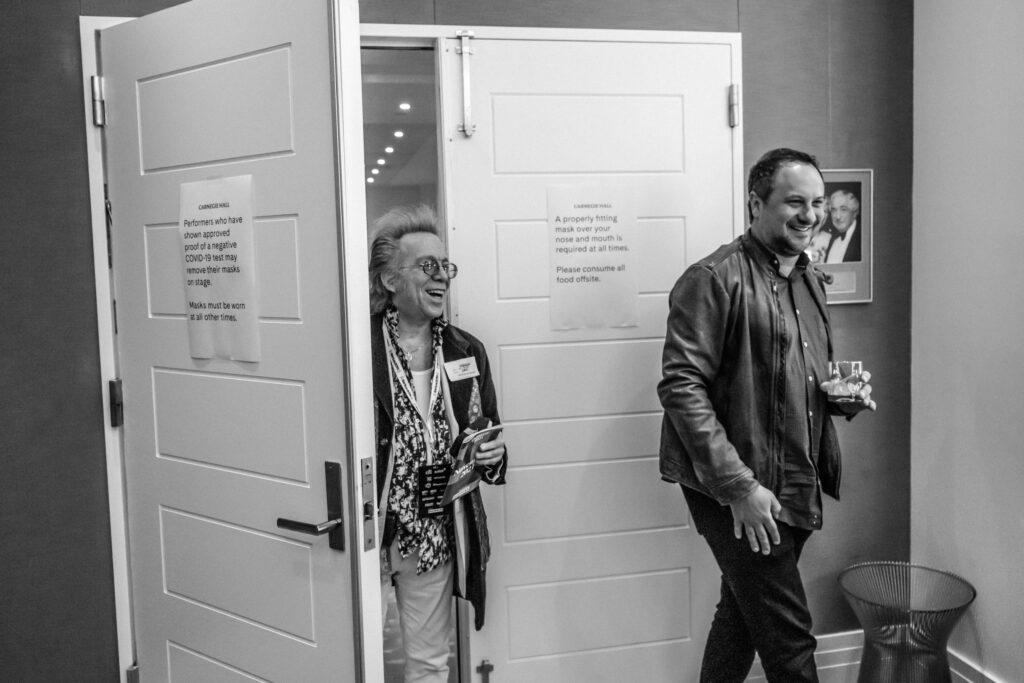 Nick was laughing so hard because he said that his own family wasn't able to get in to see him because the Covid restrictions were so strict, " but this man was able to get in" and he took out his phone to film me. It's the photo that wound up on the cover of The Interrobang.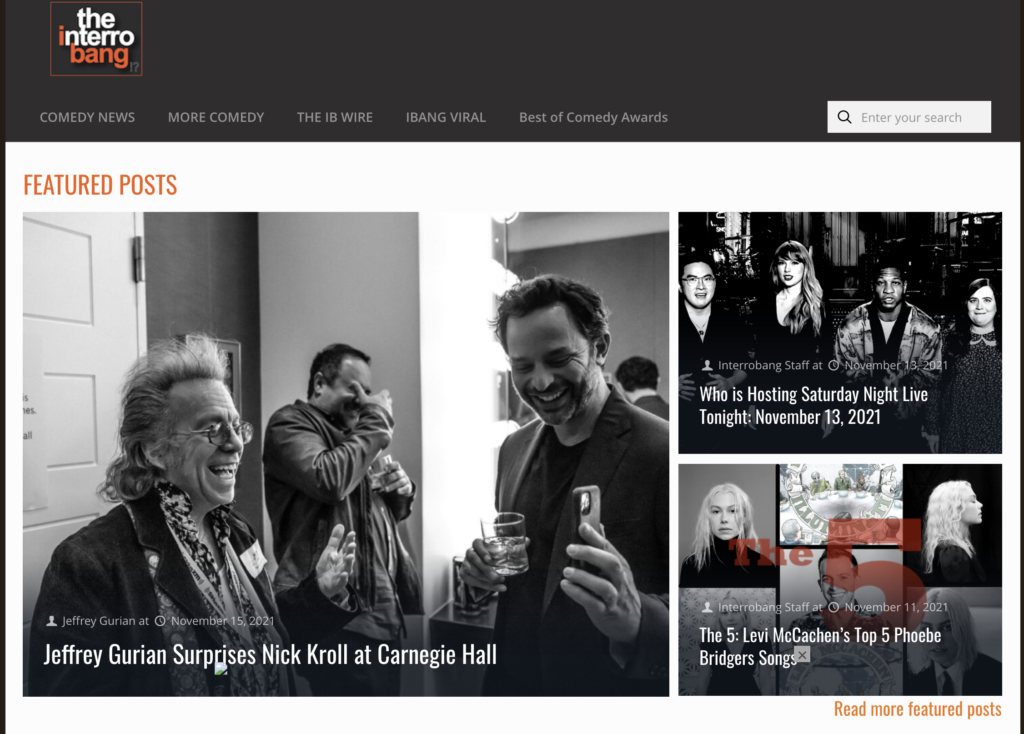 I actually felt embarrassed for being the only one let in, but was relieved a few minutes later when they let Nick's wife Lily in to congratulate him and we all stepped outside to give them a moment.
Then we all left together and Nick was swarmed by fans outside and graciously took photos and gave autographs to all who asked. It was a very special night and I was so glad I was there to participate.
The Stand was a hot bed of performances during the festival and I made sure to catch Ron Bennington's "Unmasked" with Tim Dillon who has risen to astronomical heights with his podcast The Tim Dillon Show.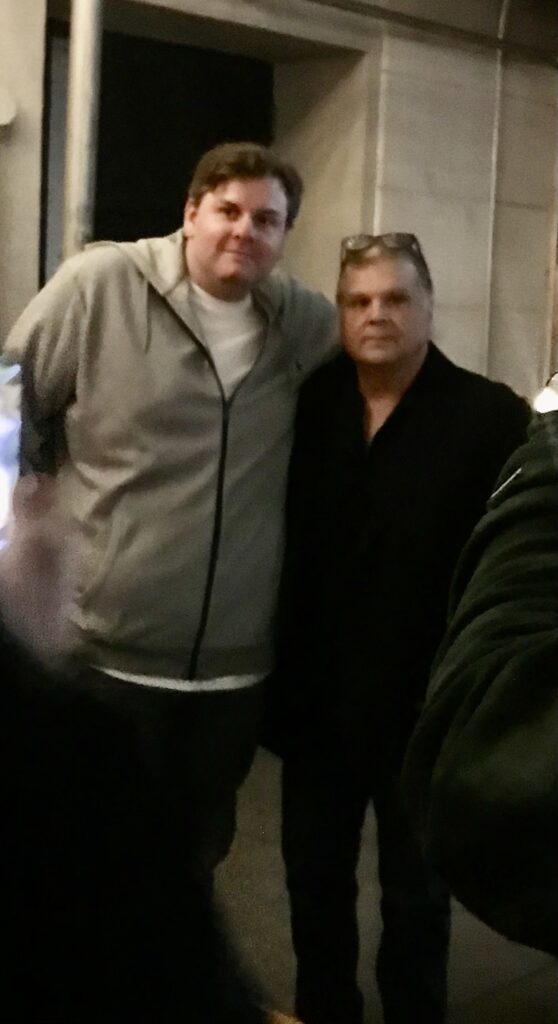 All Unmaskeds are very special and this was the same, with the hour flying by before you knew it as there is never any dead space when Ron does his thing. Tim identifies as a gay Republican and credits Joe Rogan with helping to put him on the map.
I've known Tim for quite a while and always admired his humor and his willingness to be open about who he is and his beliefs, so it was really great to see him again. Obviously a lot of other people agree with me because his Patreon page takes in almost 200 K per month! He was headlining The Beacon Theatre the very next night!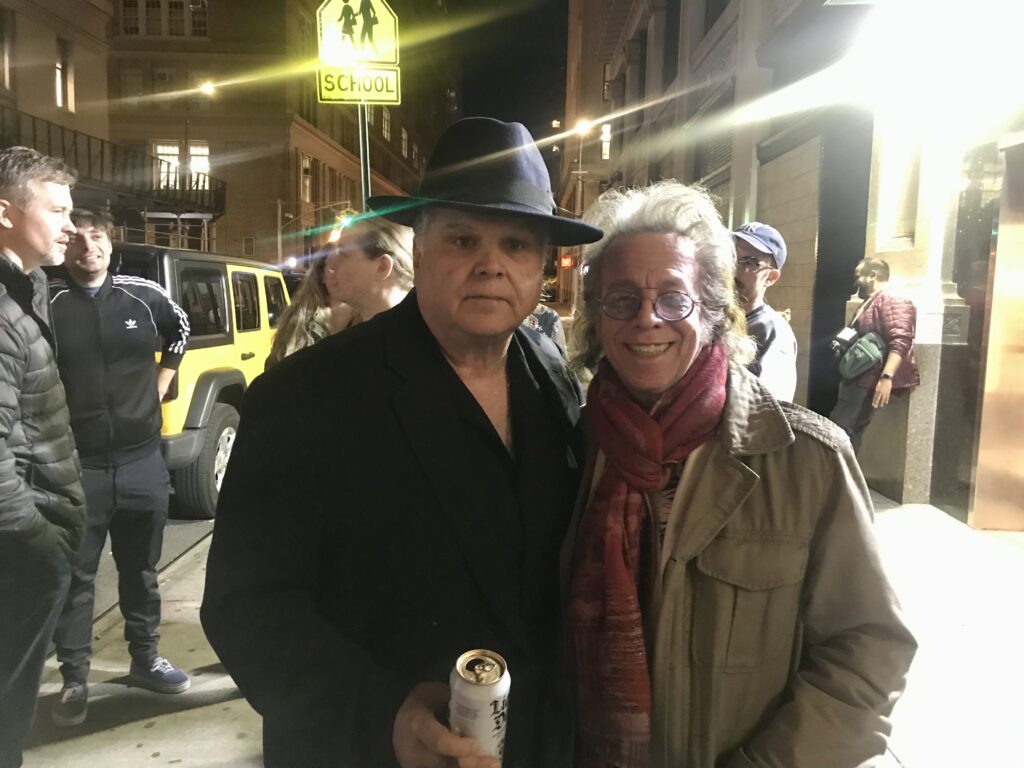 Before I left The Stand that night I went over to the owner's table to visit with owner Chris Italia and who did I find there but the ever-shrinking Dan Lamorte, who actually lost around 200 pounds and is running marathons now when he isn't on stage.
I literally almost didn't recognize him except for the frontiersman's beard that fit better when he weighed around 350, which is where he was when I first met him, and he opened for me at a headlining gig in PA. Now I'd like to open for HIM! Way to go Dan!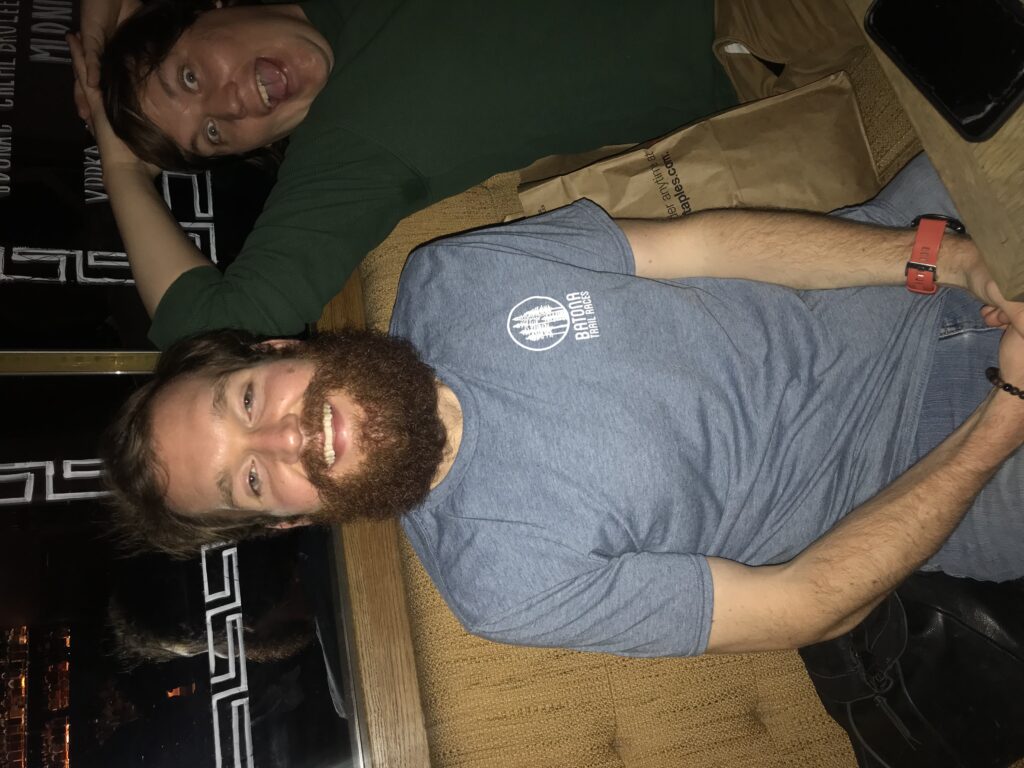 It always feels great to be back at my usual table 69 at Gotham Comedy Club, and to be warmly greeted by owner Chris Mazzilli and the staff like Billy Hayes and Rich who do security, and manager Andrew Schwartztol.
I went to catch H. Foley and Kevin Ryan's live version of their hit podcast Are You Garbage and the place was PACKED with his fans. Literally not a seat to be had!
He had a fun line-up and at the end as he left the stage I went to congratulate him on such a successful show and he was very gracious in thanking me for coming. There are just so many choices in the NY Comedy Festival that it's basically impossible to see everything you want to see and the comedians know that.
But Foley is a classy guy and even followed up his verbal thank you with a personal e-mail the next day thanking me for coming to support, which I really appreciated.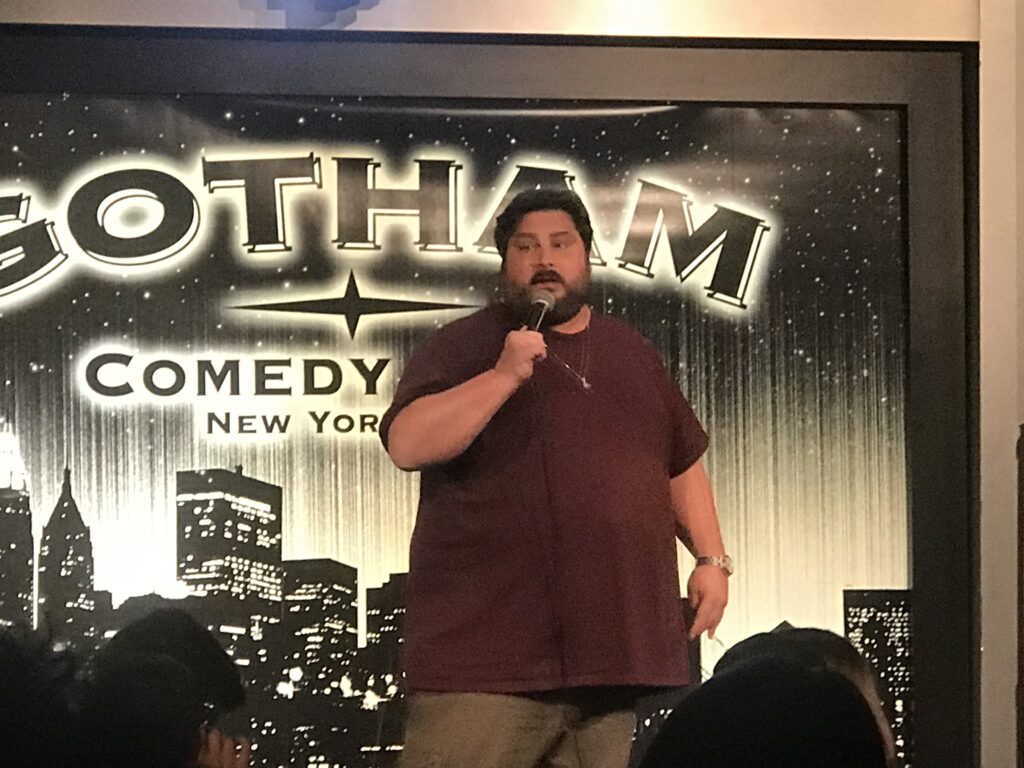 New York Comedy Club is always packed no matter which venue you go to, but I went to the 24th Street location for James Mattern's album release party for his album Check Spot and it was wall to wall peeps. James is known for being one of the best hosts in town.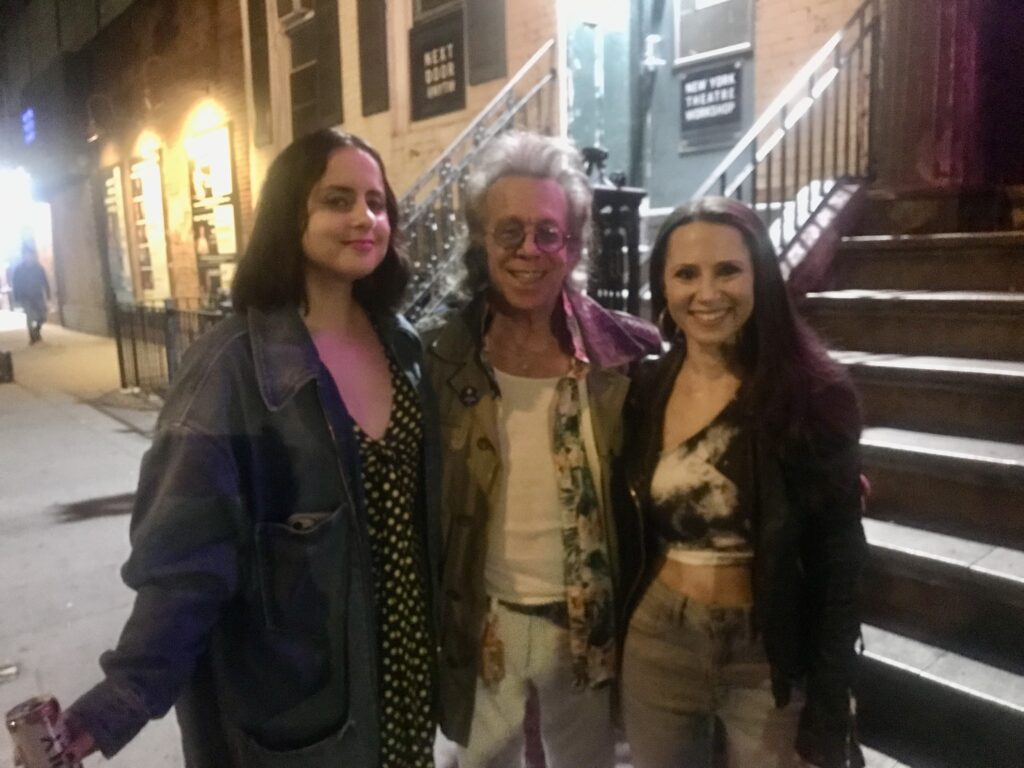 He also had a great line-up with one of my faves Corinne Fisher, Nathan Macintosh, and Jon Laster. As I came in I was greeted by owner Emilio who always makes me feel at home, and we took this pic which he so kindly posted on IG!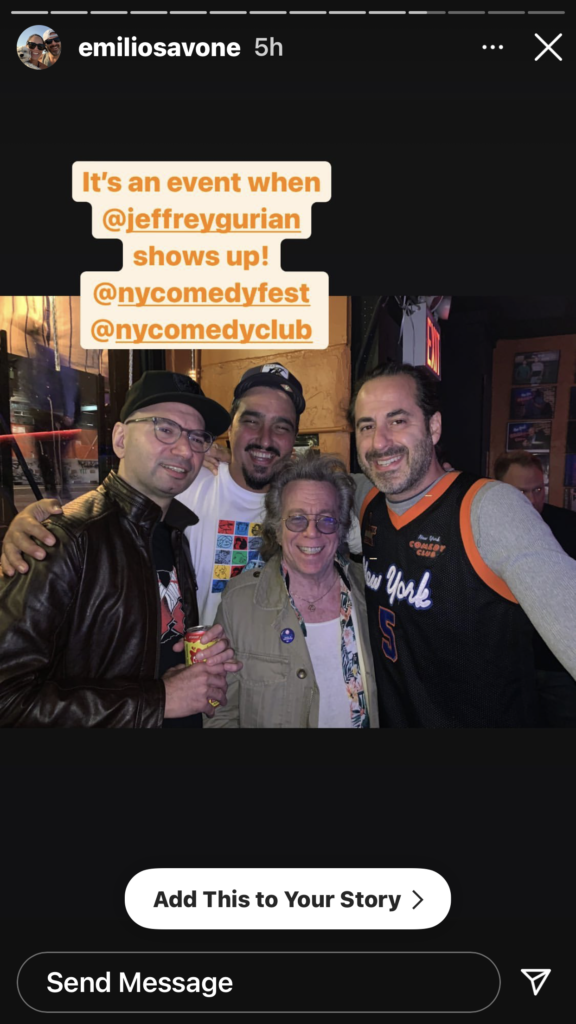 I popped in to the Gramercy Theatre one night to catch Sam Morril's show. I've always been a fan of Sam's since he used to do my late night show at The Comic Strip when he was pretty new at the game. It was always obvious that he was a great writer and had a very unique delivery.
The Gramercy not only required a vax card they also searched you and patted you down before you went in. I guess Sam draws a rough crowd! (LOL)
Sam has done 3 specials for Comedy Central and was named one of Comedy Central's Comics To Watch back in 2011. When he's not touring he's usually performing at The Comedy Cellar which are several reasons why The Gramercy was packed.
I felt bad that I couldn't stay to go backstage and congratulate him cause I had to get down to the Lucille Lortel Theatre to catch Colin Quinn in his new one man show The Last Beast Hope. Seeing two shows back to back in different parts of town is not easy in NYC. But at least I was able to get a shot of the Sam Morril marquee!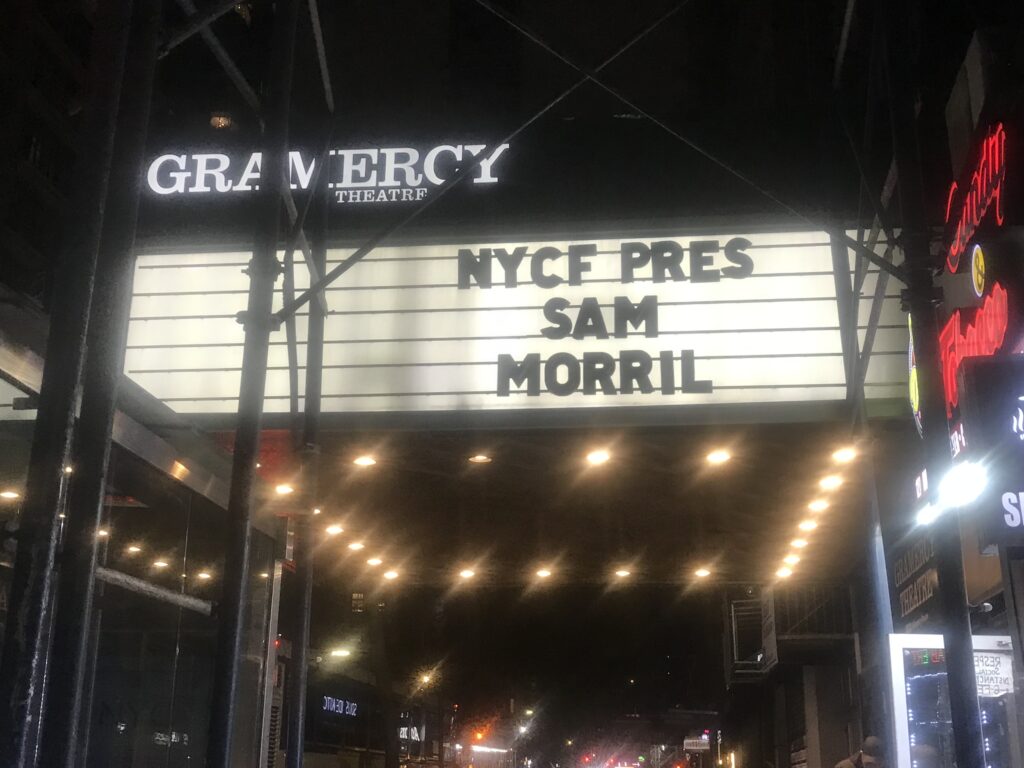 The parking gods were with me and I managed to get a spot and race into the theatre on time. Watching Colin work is like watching one of the old masters create a masterpiece on canvas, which usually describes Colin's shows.
He's one of the very few comics besides Mike Birbiglia to consistently create one-man shows. I know I have a one man show in me too, if I could only figure out who that one man should be! I always wanted to do a multi-media show cause I have so much memorabilia! Maybe one day!!!
Anyway it's always so great to see Colin perform because he breaks it all down in a way that only Colin can do. We've been friends since the days he was on Remote Control on MTV, and I still get excited seeing him work.
He was my very first guest when I was bringing my favorite comics on Sirius XM's Ron and Fez show with Ron Bennington and the great Fez Whatley, who we lost so sadly at only 57 years old this past August.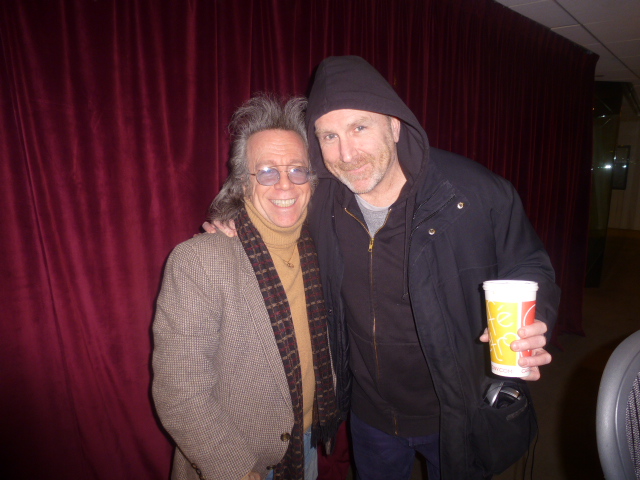 I didn't tell Colin I was coming either. I like to surprise people.
After it was over Colin came out to greet the fans that were waiting in the theatre. Lucille Lortel doesn't really have a backstage area for shmoozing, but we did a good job of it in the theatre itself. He told me he's been working on the concepts for the show for about two years.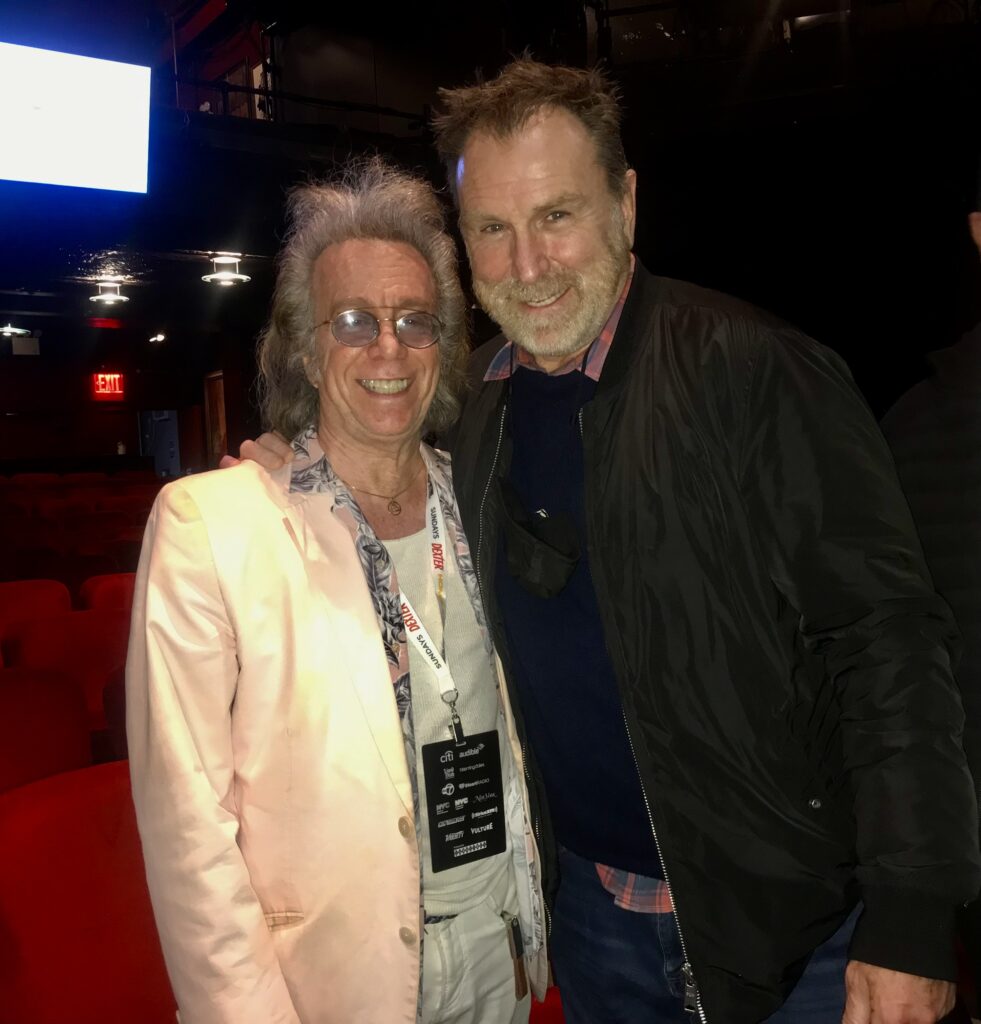 Leading into the NY Comedy Festival, I had the honor of judging an all women's comedy festival called "Ladies Night."
Produced by Robin Siegel-Laikin and Nancy Levine, both of whom performed, it was held at Broadway Comedy Club. Two hundred women applied. Forty-five were chosen. I judged for two shows along with comedy stalwarts like Jodi Lieberman, and longtime agent Roger Paul, and boy what a variety of women hit the stage. One of my faves was a girl named Amber Joy Lane. Hope I get to do it again next year!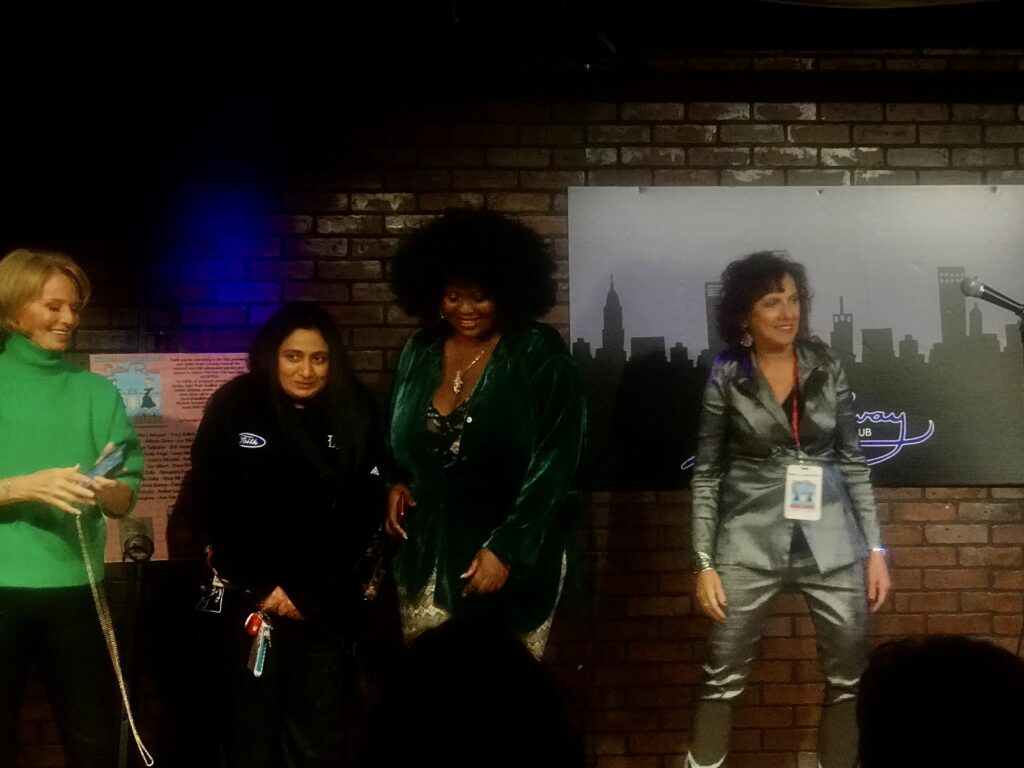 Amy Schumer premiered her new film Humans, now in theatres and streaming on Showtime, at the 92Y which prides itself on bringing in great comedy talent and rightly so! But this is not a comedy. It's an interesting ensemble piece.
After the screening there was a panel discussion led by Sirius XM's Jessica Shaw with co-stars Beanie Feldstein, Steven Yeun, Richard Jenkins and Jayne Houdyshell. Amy's three-episode docu-series "Expecting Amy", which she partly shot with her husband Chris on their cell phones is currently showing on HBO Max.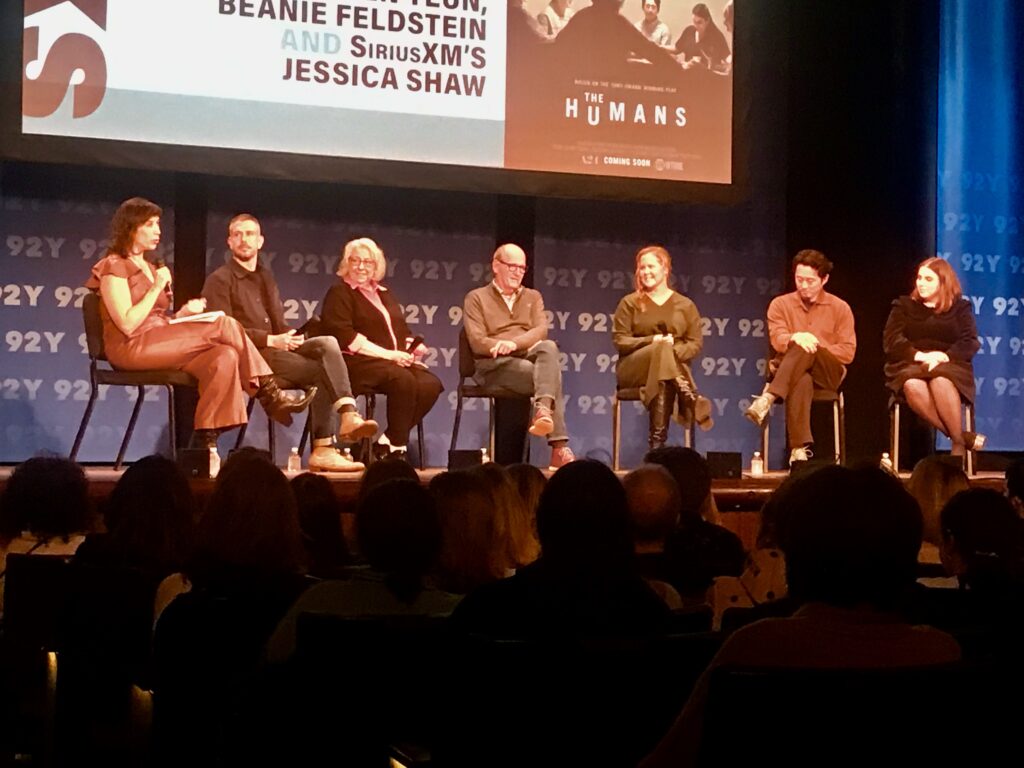 Any time I get to spend with my buddy D.L. Hughley is always special so when I heard he was headlining Carolines on Broadway for the Thanksgiving weekend I knew I had to be there. And I was. For Saturday and Sunday.
The first night I got there around 9 so I could catch him in between shows. It was great to see Eric Singer running the room as I made my way through the kitchen to come out near the green room.
Derek his security guy was on guard as always and ushered me in to see "The King," as he is referred to with reverence by A.G. White who came in to do an opening spot.
Barry Ribs also came in a bit later and also did an opening spot, while I got to catch up with D.L. and his daughter Tyler and one of the biggest dogs I had ever seen, an Akita named Charlie, named after D.L.'s late Dad.
The dog was the size of a small bear, and had the nicest face matched by the nicest disposition. He was able to find a place for himself in the crowded VIP room and just plopped down on the floor. Barry Ribs almost got trapped and couldn't get up because the dog layed down across his feet!
The first night I made the mistake of wearing a summery outfit which D.L. got a kick out of. I promised to come back the next night wearing winter type clothing and D.L. predicted I would be wearing a maroon jacket, which by the way he had no idea that I owned.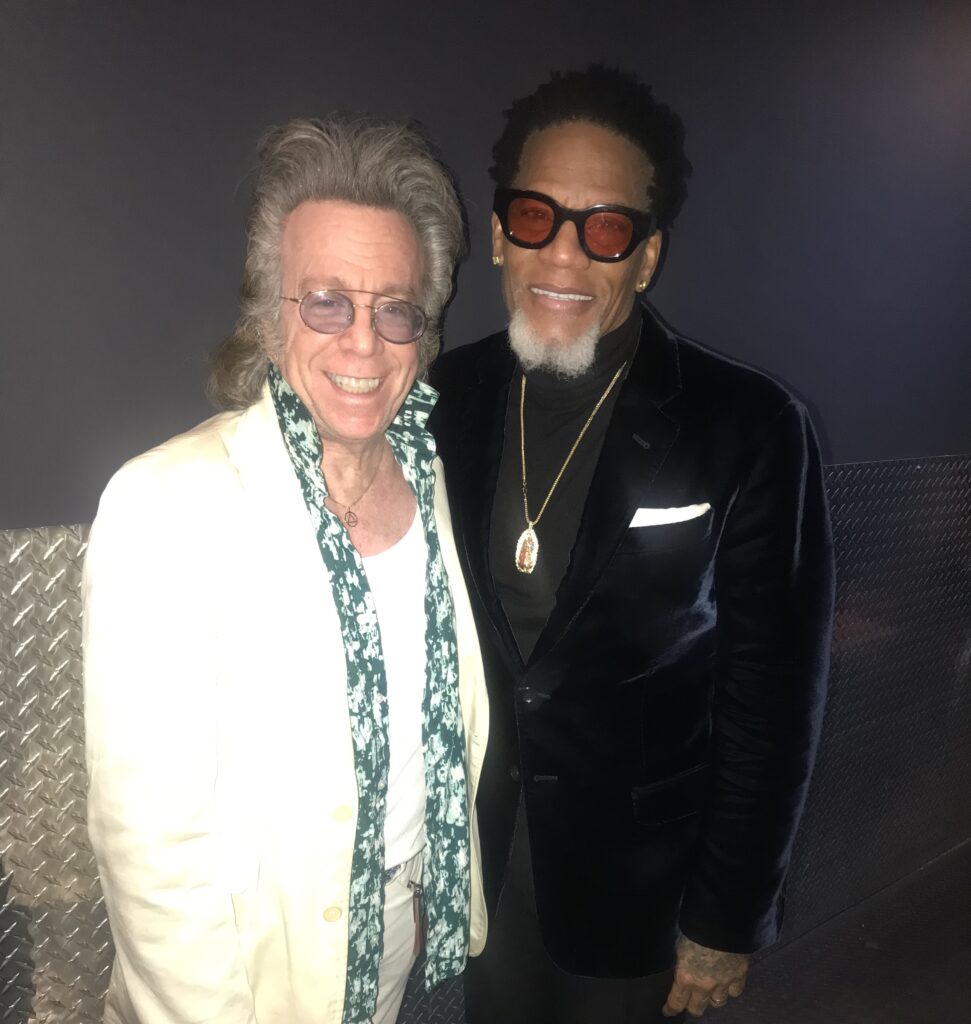 Needless to say the show was amazing. D.L. hits all the bases and talks about everything that's going on in the world with the D.L. spin.
After he came offstage to thunderous applause we talked about his performance as we usually do, and I told him that it's great to watch him guide the audience exactly where he wants them to go. He totally owns the stage when he's out there. It's like watching an orchestra leader guiding the musicians. Then we filmed the little video below.
So the next night I wore a jacket that was as close to maroon as I could get, and showed up around 9 again so we could have a good laugh before the show. D.L. hangs with friends literally until the minute it's time for him to go onstage.
I told him the only person I know in comedy as relaxed as him before they go out on stage is Sebastian Maniscalco who held a party between his 3rd and 4th shows at MSG with 20,000 people at each show.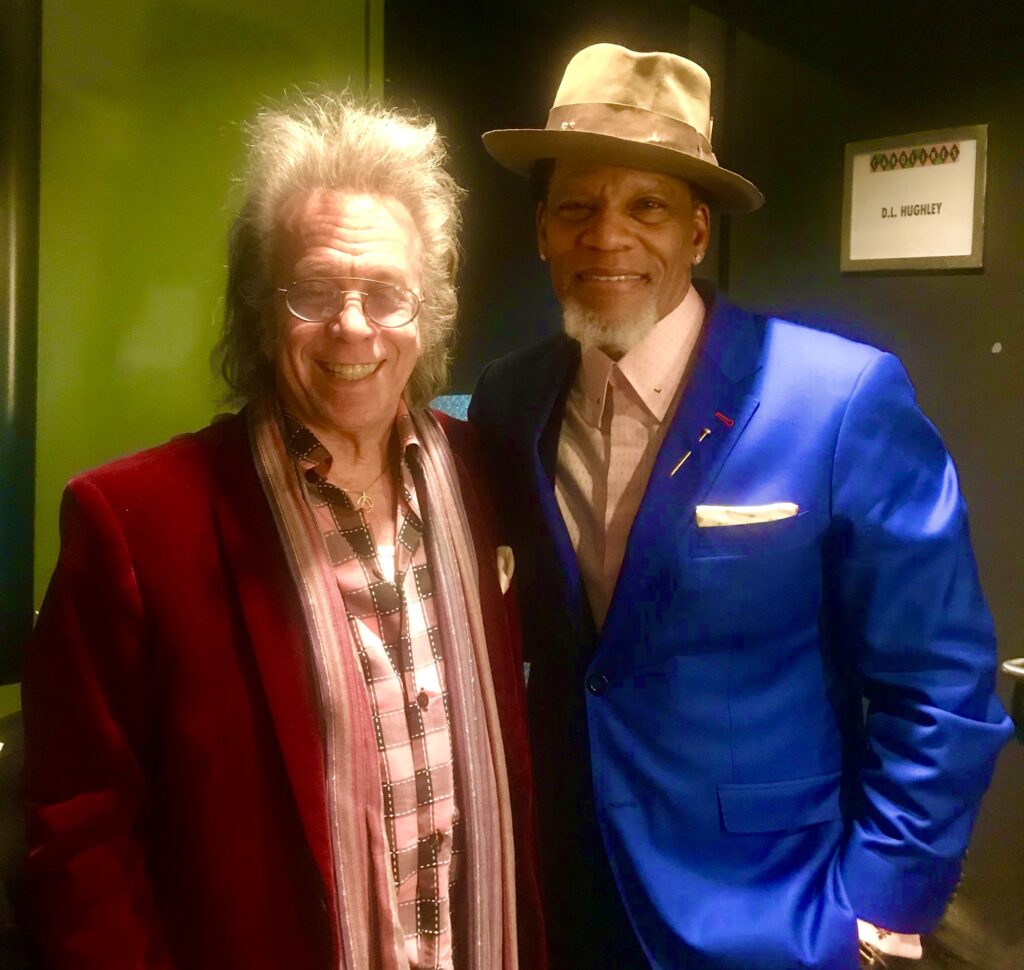 And Sunny Hostin from The View came back with her husband Manny, the orthopedic surgeon to congratulate D.L. on another magnificent performance, and the four of us got to exchange child raising tips! It was an amazing weekend for sure, and D.L. and I have some interesting plans that I hope to be able to share with you very soon!
I'm sure this is one of the longest columns I've written in a while because thanks to Covid I'm just not out as much as I always was, but I thought you'd enjoy seeing what's been going on in the comedy world!
If you have any friends you think might like to join up and receive this column please feel free to share this link and also get a free gift for signing up.
https://mailchi.mp/jeffreygurian/healingyourheart