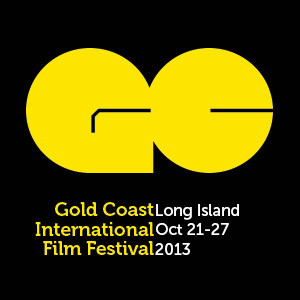 When Peter Rosegarten from The Conversation Company called and asked me to get involved with the Gold Coast International Film Festival, on Long Island, I was open to it right away because of who the request came from.  Peter and Rory are legends in the comedy world, and I was proud that they thought to call me.
I met with Aviva Miller the head of events and planning and we decided to work together.  They wanted to honor a big comedy star with the Artist of Distinction Award in Comedy so I called my friend Susie Essman and she accepted the invitation to be honored.
We are holding the event in a gorgeous new theatre called "The Space at Westbury", that can accommodate 800 people.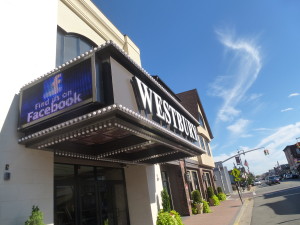 Susie just got back from starring in 8 sold out shows in London's famed Soho Theatre and headlines in major venues all across the country.
We will be showing a little video at the event where I got some funny video messages from friends of Susie like Mario Cantone, D.L. Hughley, and Richard Lewis, also from Curb, who shot his video in the Men's Room of The Friars Club.
I knew he was in there but in my excitement in finding him, I couldn't wait till he was finished doing his business. He didn't seem all that happy to see me!
I got him to calm down by showing him an article about myself in the Friars Club Epistle.
This is a little video I shot with Susie recently when she hosted AXS-TV's Gotham Comedy Live at the Gotham Comedy Club in NYC.
The evening will also be honoring actor Paul Sorvino with the Lifetime Achievement Award.  Paul has been in 140 movies, 6 television series, 2 operas, 3 Broadway plays, numerous musicals on Broadway and has performed at major theaters across the country … and that's just a part of his tremendous resume.
The festival will be presenting  a special screening of his new film "How Sweet It Is," followed by a Q&A with the legendary actor on Tuesday October 22 at the Soundview Theater in Port Washington.
For tickets and information go to http://tinyurl.com/GCIFF-HowSweet.
For sponsorship information and tickets to the Gala, visit: http://www.goldcoastfilmfestival.org/gala
And finally the Mindel Family will be honored with the Honorary Founders Award.  They own several hotels through their company named  Samar Hospitality, which is a combination of the names Sam and Mary.
The Mindel Family has been a loyal supporter of the Great Neck Arts Center for many years, and through their company Samar Hospitality, they own and built The Inn At Great Neck, as well as other hotels like the Viana Hotel and Spa.
Sam and Mary Mindel were Holocaust Survivors that raised their children, Joseph, Marlene and Alan in Great Neck.  They believed strongly in supporting their community and instilled that in their children.
When they built the Inn at Great Neck, the realization of a long time family dream, incorporating an artistic touch was a must.  You can see their love of art throughout the Hotel; from the hand painted mural of the roaring 20's to the gorgeous paintings in the restaurant.
Artistic design elements can also be found in the other Samar Hospitality hotels as well.
Most recently when the Viana Hotel and Spa was built, their son Alan incorporated the use of the ancient art of Feng Shui and specially commissioned art pieces to make the hotel a unique and stunning facility.
The Mindel Family has not only hosted many events for the Great Neck Arts Center at the Inn at Great Neck but has also catered events at the Center itself.  Alan and his wife Kara have brought their children there over the years to help continue their family legacy of love for the arts.
The Mindels are absolutely thrilled to be associated with and honored by the Great Neck Arts Center. 
We've done several media events leading up to the festival and all have been really fun!
Regina Gil founded the Great Neck Arts Center more than 20 years ago and has worked tirelessly with her team of Aviva, Gala Coordinator Ronni Berger, Assoc. Director Caroline Sorokoff, Coordinator of the Furman Film Series Katie Mancher, Gala Chair Bonnie Zarabi, and Honorary Gala Co-Chairs Jill and Michael T. Lamoretti to make this third annual film festival the great success it will be.
Posted in: Celeb Photos, Charity Events, Comedians In The News, Comedy Central, Comedy Events, Comedy Festivals, Comedy Matters, Comedy Videos, Entertainment News, Featured, Film Festivals, Film Review, General Information, Home Page, Nightlife Events, Off-Broadway Show, Press Junkets, Red Carpet Events, Sketch Comedy, Stand-Up Comedy, Variety Show
Leave a Comment (0) →