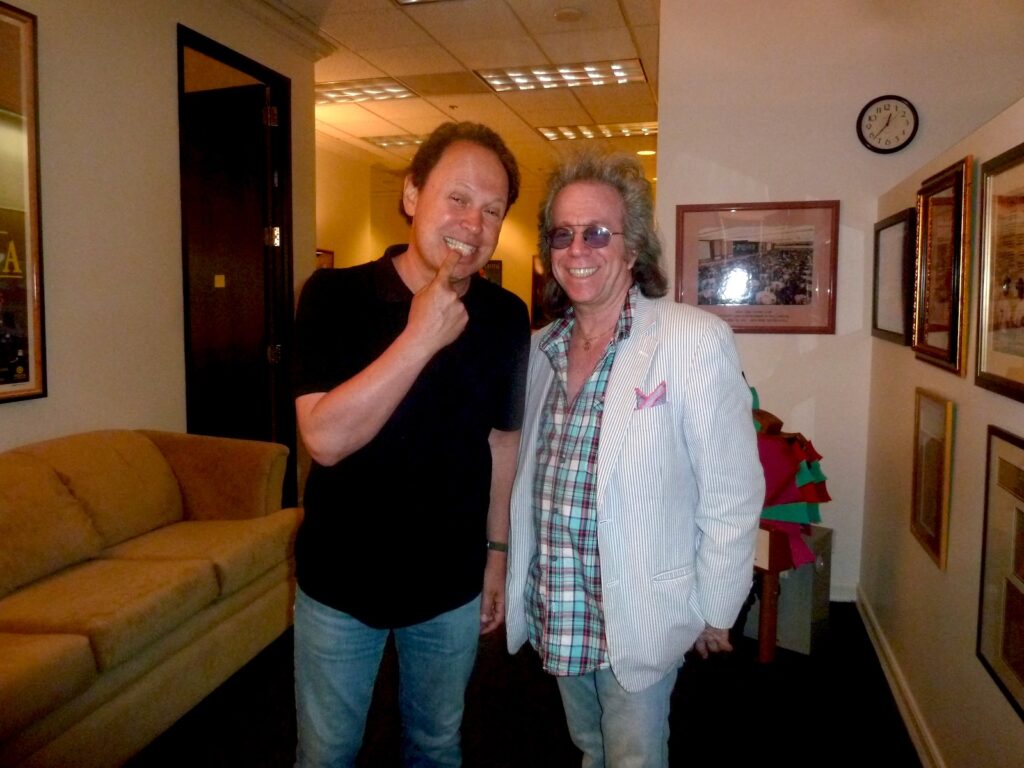 JIM GAFFIGAN'S DREAM WAS TO PLAY SMEE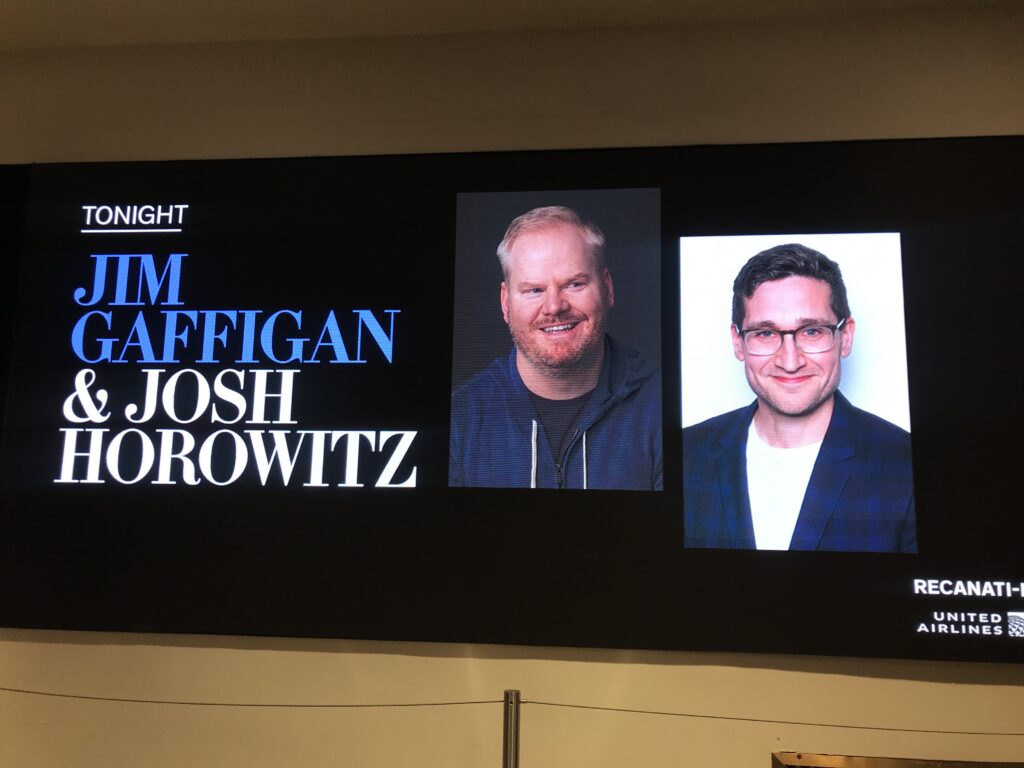 The 92NY has been absolutely killing it with comedy related events. And luckily for me I get to cover them all! So when I heard that Jim Gaffigan would be interviewed by MTV's Josh Horowitz, about his co-starring role as Smee, in the new Peter Pan and Wendy movie, I knew I had to attend.
Jim and I go back to his very earliest days in comedy in NY, and I've seen him go from one incredibly successful project to the next. I was at the premiere of the sit-com he did with Christine Baranski called "Welcome To New York." He was also one of the very special interviews I did back in 2008 for my book "Make 'Em Laugh" on the history of The Comic Strip.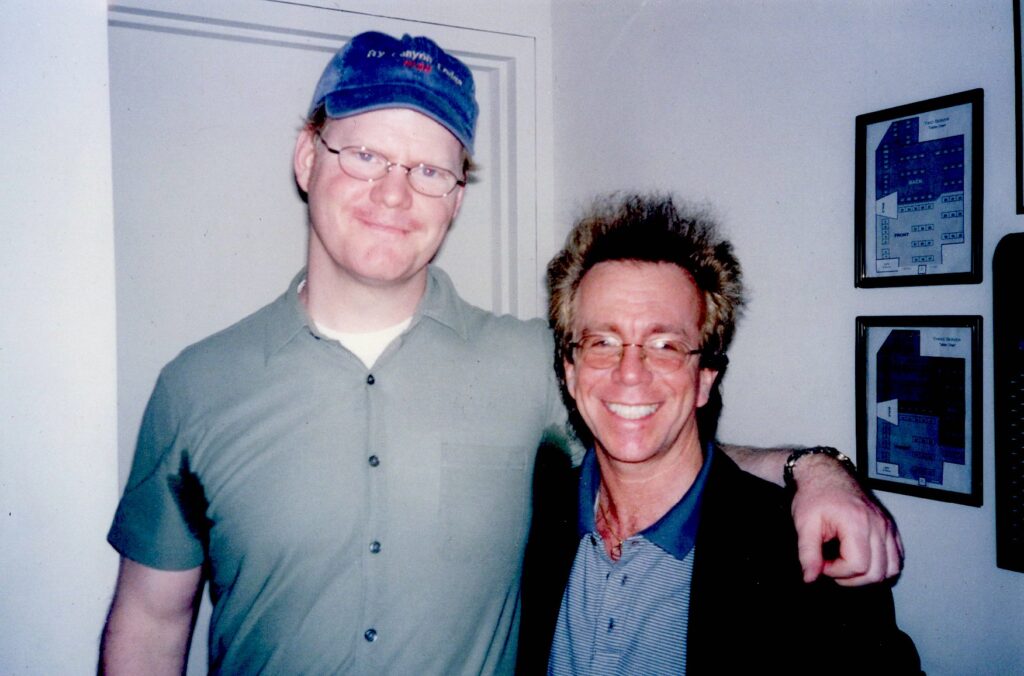 So after the event at the 92Y I went backstage to congratulate Jim and catch up! I got to show him the cover story about me in Sutton Place Magazine where the first few words say, " Growing up my idol was Peter Pan", and Jim told me that growing up he always wanted to be Smee! (I got it on video!) Most kids can't wait to grow up but I always wanted to stay a kid. My inner child is my best friend!
Jim told me this great story of how he got the part. Years earlier he was in an indie film and one of the producers was James Johnson. Somehow they got to talking about Peter Pan and Jim told James he would make a great Smee! Years later James Johnson was one of the producers on this new Peter Pan film and he remembered what Jim said! #Magic
Jim is playing Smee to Jude Law's Captain Hook. Smee is Captain Hook's right hand man, and I told Jim it would be more appropriate if he was his left hand man, since it was his left hand that Hook lost to the crocodile!
Jim was about to set off on a European tour where he was hitting several countries and major cities like Helsinki, Amsterdam, Berlin and Paris, all within about a week and a half, and mostly in countries where he blends right in!!! (LOL)
COMEDY SPOTLIGHT WITH CHRIS MILLHOUSE
I dropped by City Winery which is also killing it with their comedy line-up to see Chris Millhouse's Comedy Spotlight show with Regina DeCicco hosting and a heavy duty line-up with Mark Normand, Joe List, and Charles McBee in a guaranteed hit show.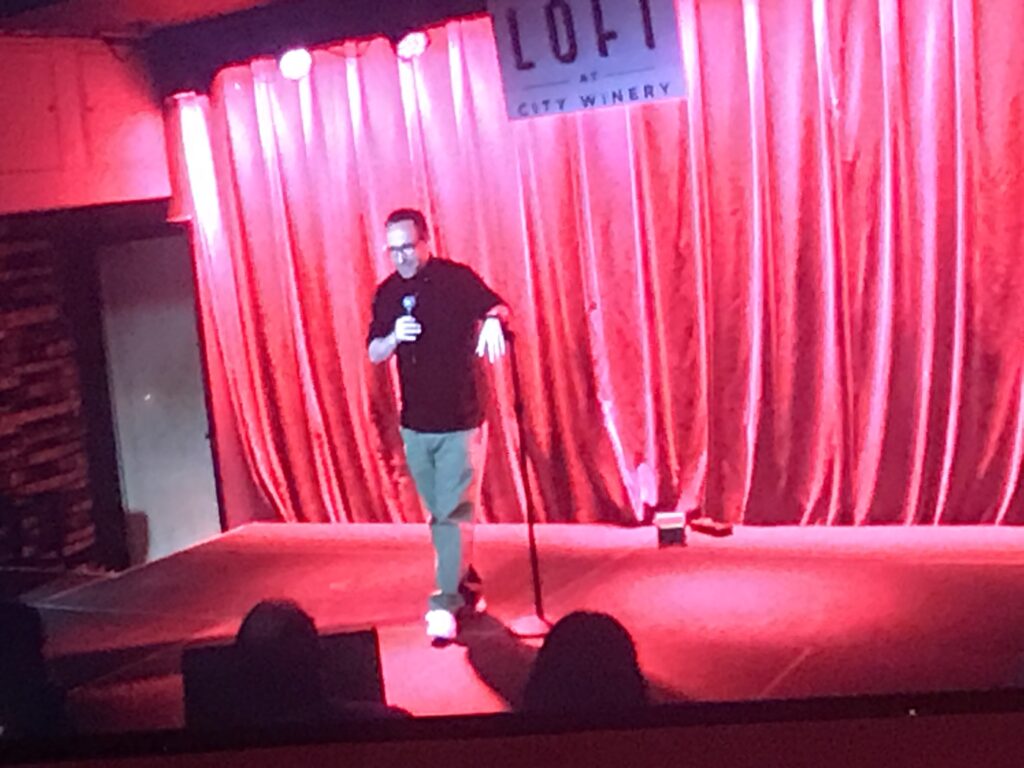 Joe List is in the process of editing his new special which will be coming out on You Tube. It's called Enough for Everyone and he shot it at The Village Underground this past February. Matt Wayne opened for him and you can expect to see it this summer, probably sometime in August!
Regina DeCicco is so used to warming up the audience for The View which is such a huge thing that when I asked her what she had going on she had to think about it for a minute! She's been doing it since the Fall of 2018, which is nothing like the fall of the Roman Empire, but it just shows you that people get used to everything! No matter how big it is!!!
Charles McBee was waiting for the WGA strike to settle so he can get back to being the head writer and on-air personality for Comedy Central's Hell of a Week with Charlamagne tha God!
Mark Normand is being repped by UTA, and he and Joe List have been doing their podcast Tuesday with Stories for 10 years now, … and I still haven't been on! Mostly because they don't have guests, … but that's no excuse!!! Mark's new special Soup to Nuts will be dropping on Netflix on July 25th! Be there!!!
COMEDY AT THE EXPO WAS A BIG HIT
So I'm at this new food market in Chelsea with the weird name of Olly Olly, and this young guy comes over, who turns out to be the manager, and says " Are you Jeffrey Gurian?" I admit to it and HE admits to being a big fan of what we did on the Black Phillip Show when I was Patrice O'Neal's co-host.
As the result of that meeting, I got to bring an awesome comedy show to their event space which they refer to as The Expo. It was Aaron Berg, Raanan Hershberg, Drew Dunn, who I met last year up at JFL in Montreal and told him that some day we would be doing something cool together, Andre Kim, and Jeff Arcuri who only has 270,000 followers on Instagram! Poor guy!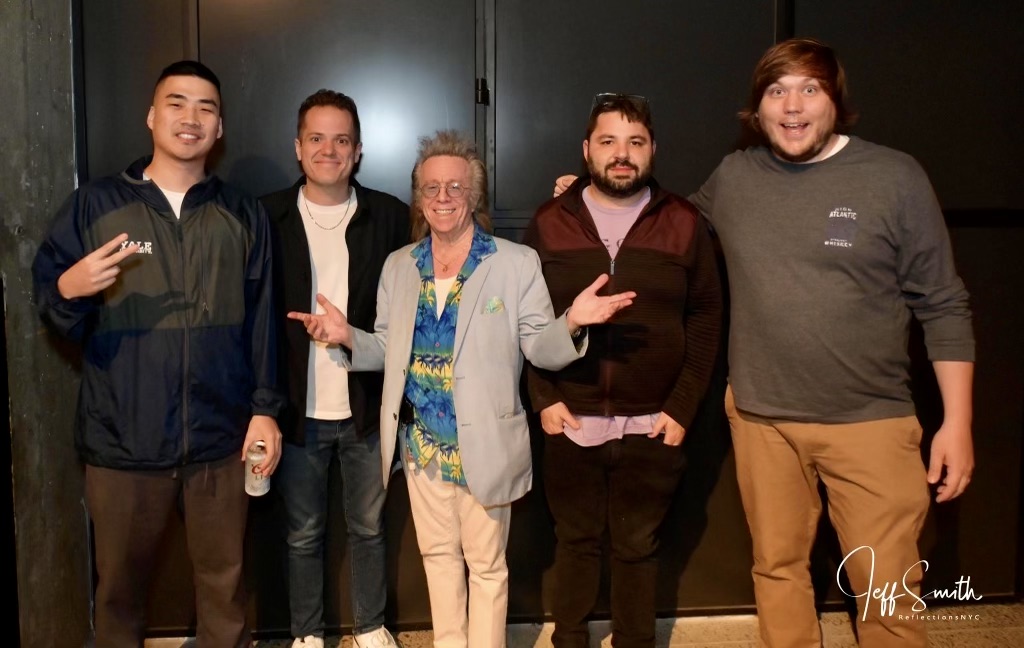 We had over 100 people in the audience and it was a big success! So much so that we might even do it again.
And to promote the show I went up to Sirius XM studios to be on with Ron and Gail Bennington and joined Bobby Kelly who was also a guest that day, and then I got to do WABC radio with Frank Morano who has the highest rated overnight show on A.M. radio called The Other Side of Midnight with Frank Morano. Frank is one of the best and most knowledgable hosts on the air and it's always so fun to be on with him. Plus they have an amazing candy room and he lets me take as much as I want!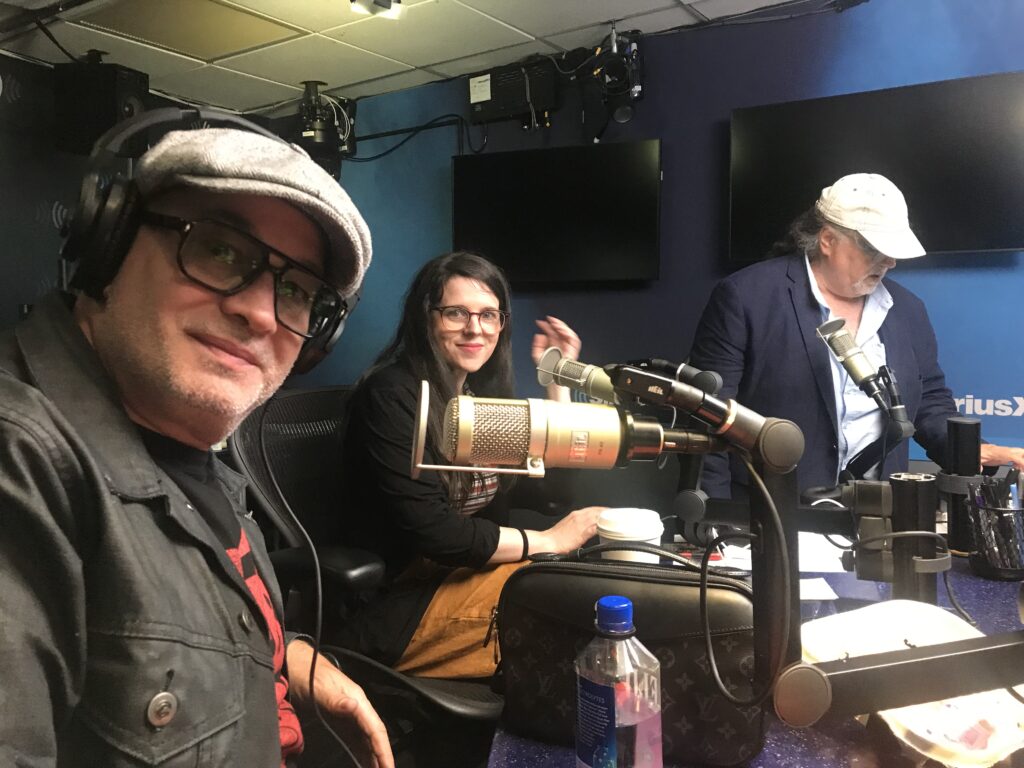 What made it even more special was the surprise guest spot from my pal Derek Gaines one of the funniest, and most unpredictable on stage guys in the game! I love seeing Derek in Pete Davidson's new show Bupkis on Peacock with Joe Pesci playing Pete's grandfather, and Edie Falco playing his Mom! And Dave Sirus is writing on the show!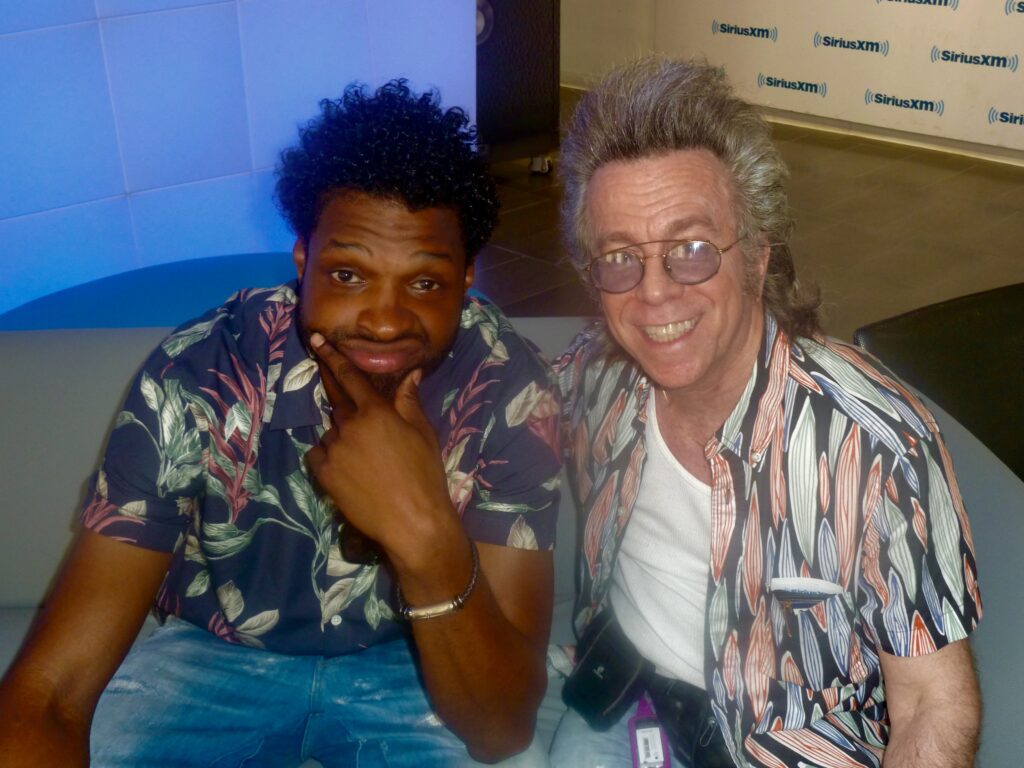 ANTHONY DEVITO'S DAD WAS DEFINITELY NOT DANNY DEVITO
About ten years ago Jordan Rock and I were chosen by Richie Tienken, owner and founder of The Comic Strip, to be the first and only hosts for "late night" where new comics get a chance to perform after the last show. In the early days of the club that could have been 2 or 3 A.M. When we did it it started at 11.
Not just any new comics but new comics who had to pass an audition process and showed major promise.
Anthony Devito was one of those young comics along with comics like Sam Morril, Joe Machi, and Subhah Agarwal, all of whom have gone on to do great things. So I was so glad to be able to see Anthony Devito perform his one man show "Danny Devito Isn't My Dad" at the Soho Playhouse after debuting it at the 2022 Edinburgh Fringe Festival in Scotland.
The show must be a real catharsis for Anthony because he lost his Dad as an infant of only 7 weeks old and was raised by his Mom who worked very hard to give him the best childhood she could, while keeping the secret of who his Dad really was.
When he reached 18 his Mom finally told him the truth about his Dad. He found out that his Dad had been a hit man for a major crime family and had killed many people in the course of his career. He was even portrayed as one of the main characters in the movie Goodfellas.
Understandably this would be a lot to handle for anyone but because Anthony was blessed with a good sense of humor he was able to turn this into a poignant and funny one man show. I give him a lot of credit for doing so, because it's a very courageous thing to do to make yourself so vulnerable on stage. Especially when you're Italian! (LOL) After the show we got to reminisce about the old days at The Strip!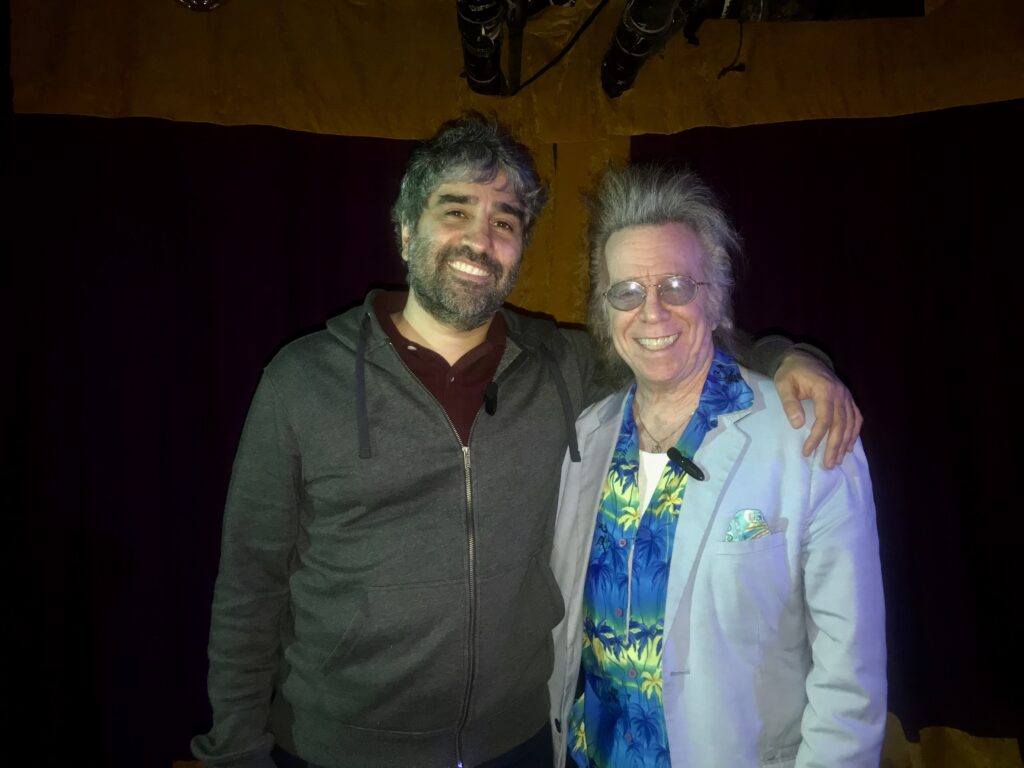 STICKS AND STONES WILL MAKE YOU LAUGH
Kudos to producer/filmmaker and now comedy club owner Abby Russell who's opening a new comedy club in Southhampton later this month on June 30th. It's called Sticks and Stones and it's located in the Southampton Cultural Center. Abby will be doing this with comedy club producer Lynn Kaplan, a veteran comedy and TV executive, who worked with both Louis C.K. and Conan O'Brien.
Opening weekend will feature national headliner Carmen Lynch and my buddy Jordan Rock who can also be seen in Pete Davidson's new show "Bupkis." And as I'm writing this I just got the news that I will also be on both shows with headliner Jordan Rock on Saturday July 1st.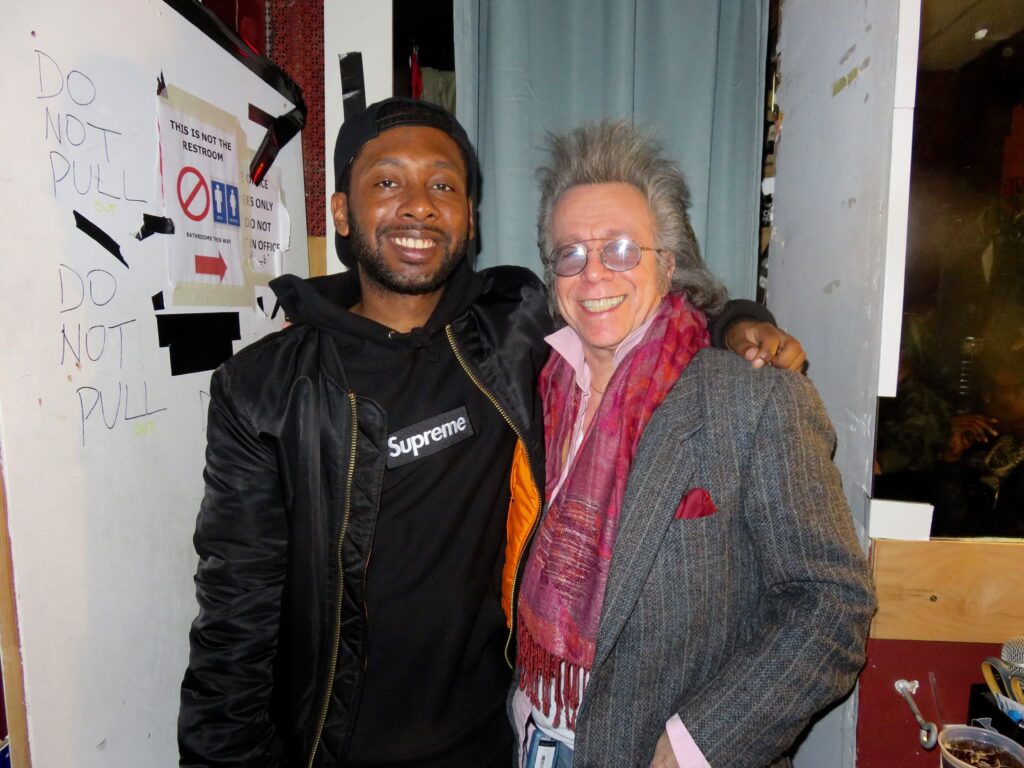 Abby and I go back more than 20 years to when she produced the original Hamptons Comedy Festival back in 2000 and brought me in as a co-producer. It was the fund-raising arm for Comedy Fights Cancer and it was a big success.
I remember being interviewed by none other than Countess LuAnn De Lesseps of RHONY fame who in those days, pre-RHONY, was doing interviews for a local TV network. I think it was for Plum TV!
In more recent years Abby and I worked together again when she produced the documentary film on the legendary comedy club The Comic Strip. At the time I was working on the book, and I was also a producer on the film. It was called "Eat, Drink and Laugh" and we debuted it at the Just for Laughs Festival in Montreal. I went up with owner/founder Richie Tienken and at the premiere were some of the comics who came out of The Strip and went on to become big stars like George Wallace, Judy Gold, Paul Provenza and Robert Wuhl!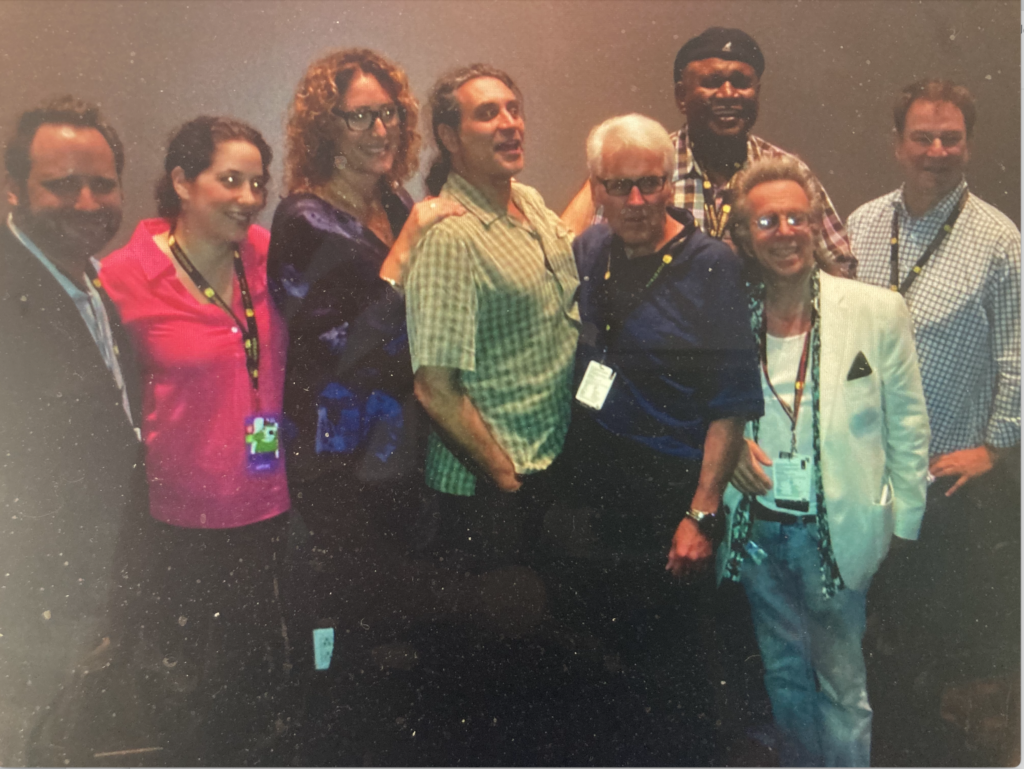 There hasn't been a comedy club in The Hamptons since the 80's when famed comedy manager Rick Messina was then running the East End Comedy Club. And Judd Apatow's Mom Tami actually worked as a hostess at the club. Judd was only 14 and got to hang out there and meet a lot of the comedians he loved.
Abby moved back from LA to raise her daughter Aria on the East coast, and to be near her family, and now lives in the Hamptons full time.
It was actually Aria who chose the name Sticks and Stones and it was seconded by Eddie Brill who will be performing at the club one weekend as well. The club will present national headliners year round but will also be producing comedy, special events, and wellness programming as well. I've been offered to participate and perform and truthfully I can not wait to do so!!!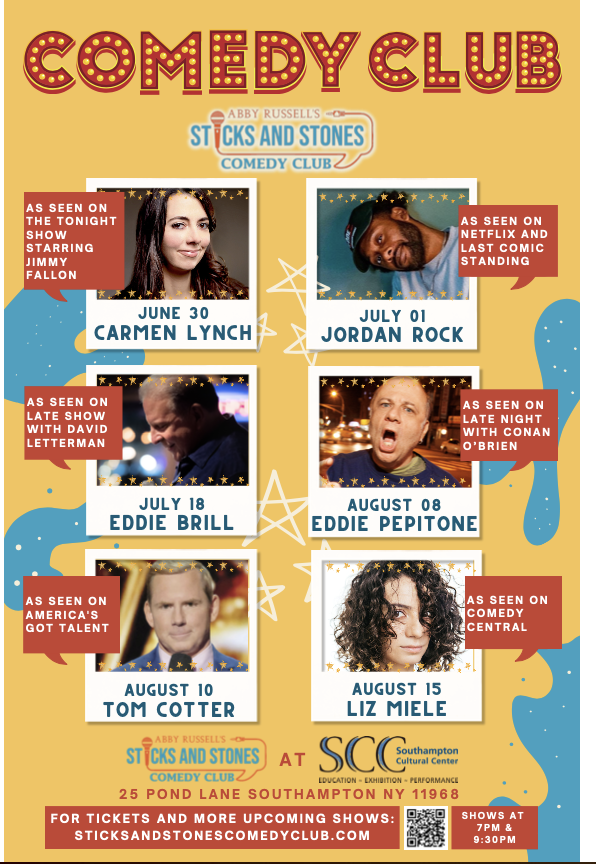 CHANEL OMARI BRINGS LAUGHS FOR CITY HARVEST
Kenny Warren and Gabe Dorado, the powers behind The Grisly Pear both downtown and the new space in midtown had worked really hard to make The Grisly Pear the success that it is, which is why I was pretty surprised to learn that they're no longer involved. I had performed in the downtown club many times which they made very comic-friendly by covering the walls with posters of each comic that performed there.
I hadn't had the opportunity to perform in this new club on West 54th Street until comic/producer/host of the popular "Chanel In The City" podcast on iHeart Radio, (which is about the only podcast I have not been on yet! LOL) and former reality TV star Chanel Omari invited me to perform in a fundraiser for City Harvest, a charity that provides food for the poor and homeless.
Chanel opened the show, and arranged for a great line-up including my pal Josh Adam Meyers, the creator of Goddam Comedy Jam, Natalie Cuomo who I was so glad to finally get to meet in person, Che Durena, who I had been hearing so much about, Shaun Murphy and Jeff Quintana.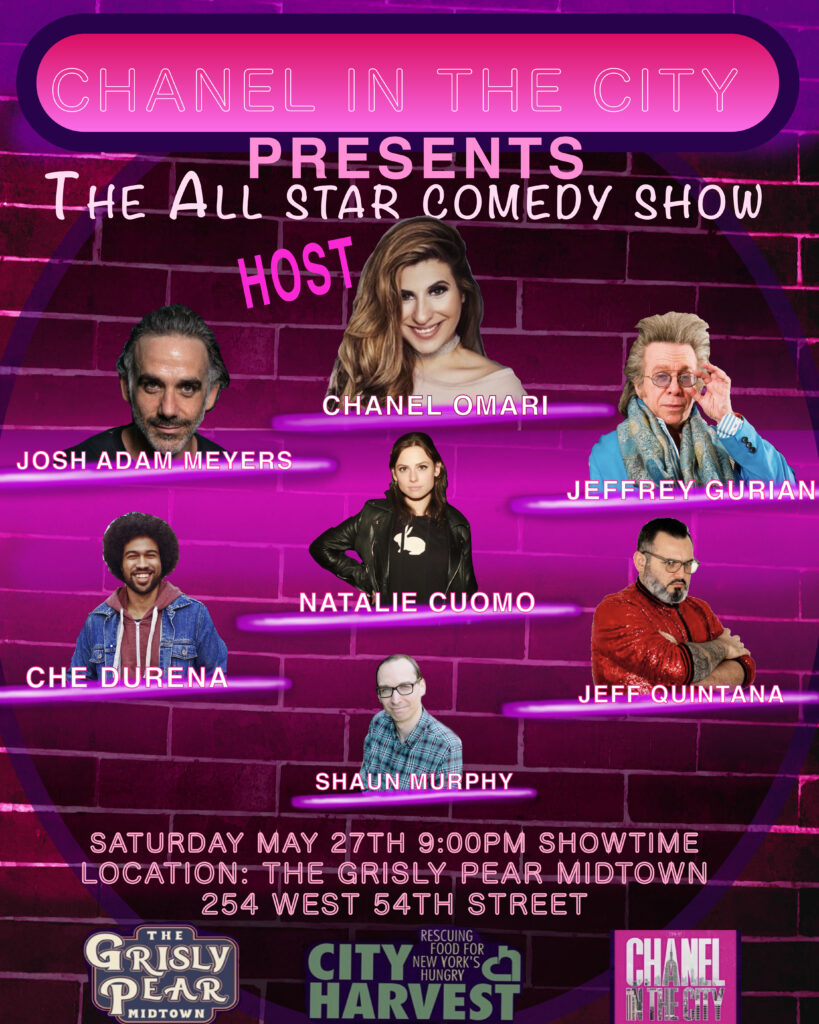 Josh Adam Meyers had some exciting news to share. He'll be touring with musical superstar Jelly Roll, hosting his shows in 44 arenas across the country from July 28th to Oct. 15th. It came about when Jelly Roll saw him performing at Skank Fest in Las Vegas and said he never saw anyone combining music and comedy the way Josh does. They were on stage performing together, and I'm pretty sure he told me that Shane Gillis and Big Jay Oakerson were performing as well. A classic example of being in the right place at the right time.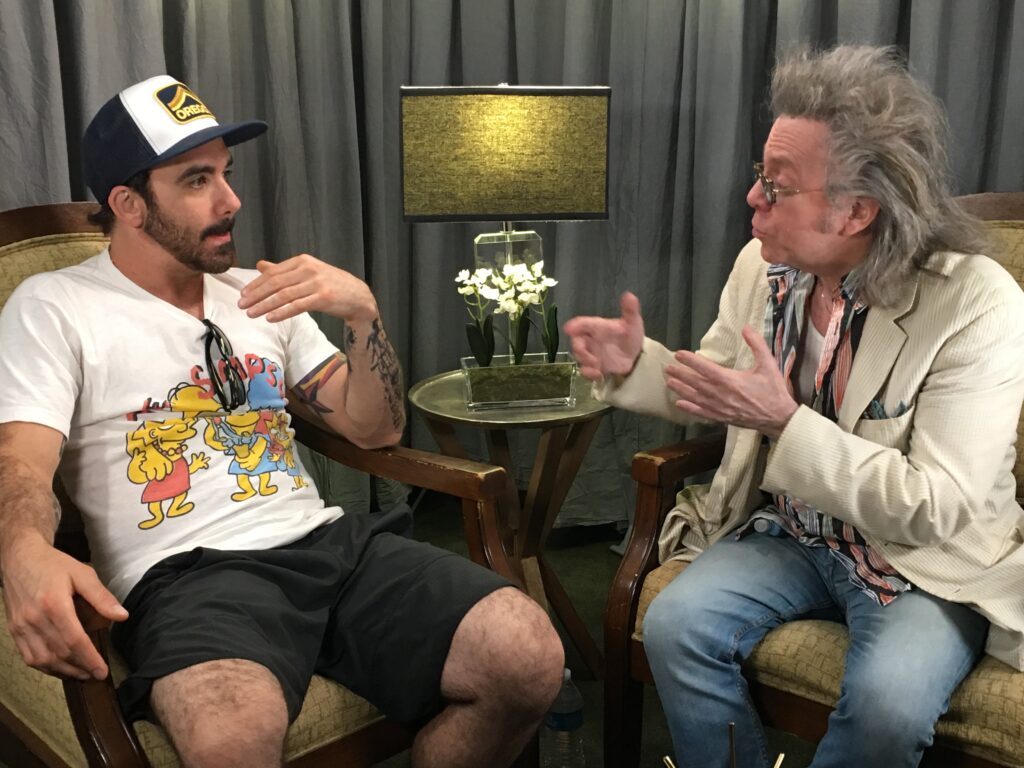 I was glad to finally meet Natalie Cuomo, not only because she's funny, but because she's engaged to my buddy Dan Lamorte and between them they have enough tattoos to open an art museum and give tours of their bodies! (LOL) They often work the road together! And they both got signed to APA this very week.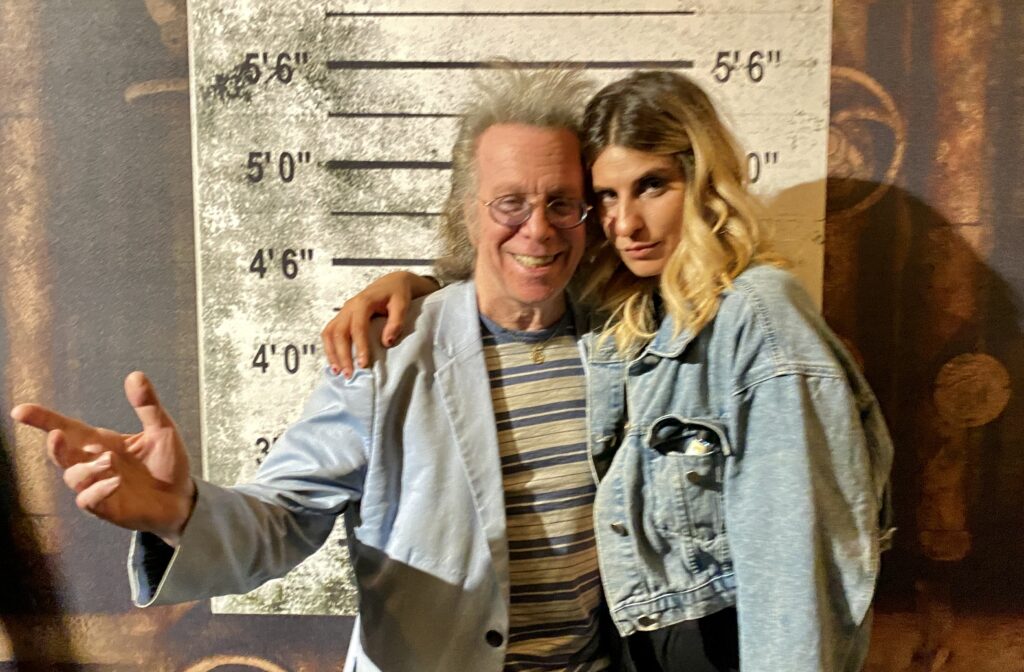 It was a packed room, everybody killed and I wound up going up right after Chanel ably warmed up the crowd. She's there on the regular and I'm looking forward to coming back!
BILLY CRYSTAL IS MR. EVERY NIGHT
My history with Billy Crystal goes back to the 80's when the legendary comedy manager Jack Rollins, who managed Woody Allen and produced all his films, and was managing Robin Williams and Billy at the time brought me down to his office to meet Billy who he thought should play me in a sit-com about a dentist who wanted to be in show biz.
Billy was too busy at the time so I suggested a new comic I had seen named Paul Reiser who I thought would be perfect. I called Paul and asked his permission and he said "Sure" but almost immediately he got a huge role in what I recall to be the film "Diner."
Billy was the first comic to hit the stage on June 1, 1976 when The Comic Strip opened and he's in my book "Make 'Em Laugh". The photo above where he's pointing to his teeth is because he remembered how we met!
When The Friars dedicated the ground floor bar to Billy as The Billy Crystal Bar I was there and took this photo of Billy, with Catch a Rising Star owner Rick Newman and Richard Belzer both of whom left us in recent months, only one day apart!!!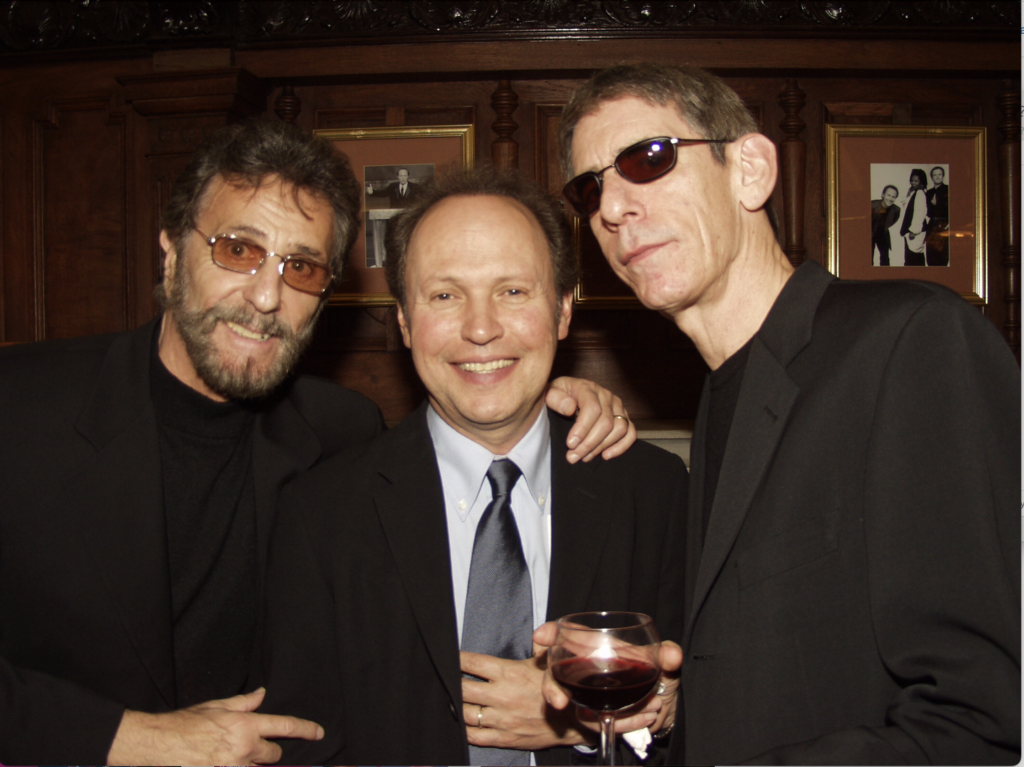 I never got to see Mr. Saturday Night, Billy's Broadway masterpiece so when the 92NY notified me of an event where it was being shown in it's entirety as a musical, where Billy was being interviewed by Bette Midler, even though I HATE musicals I knew I had to attend.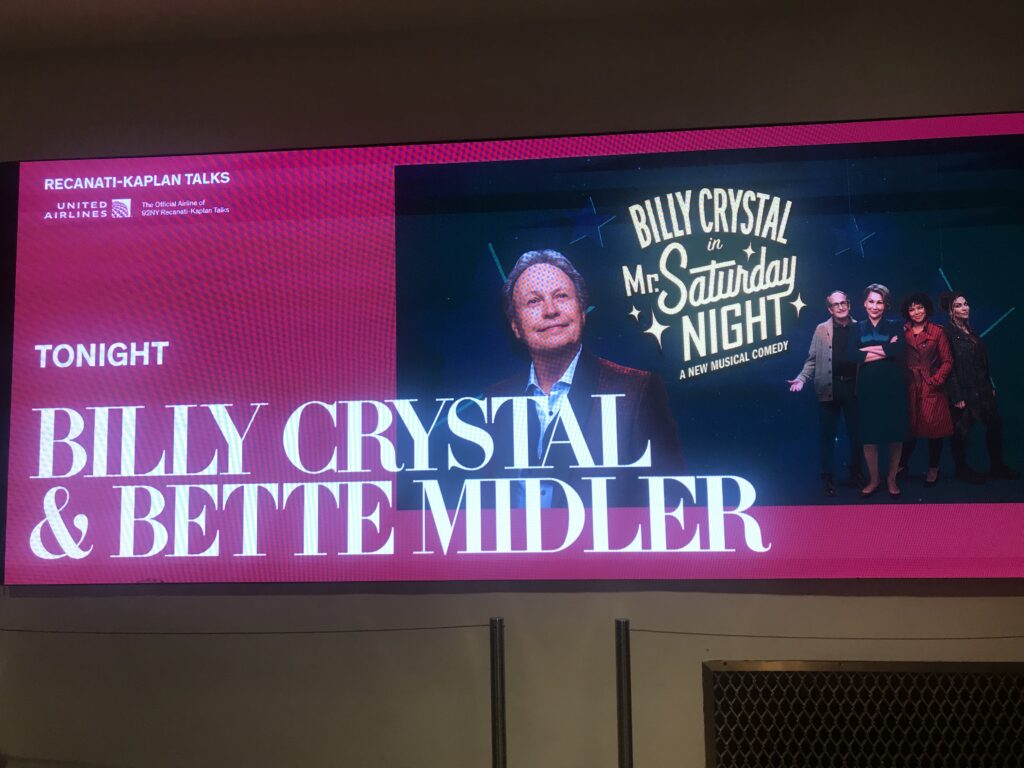 I hate musicals because it always seemed weird to me that right in the middle of some piece of business happening in the story suddenly everybody starts singing and they all know the words. It take me out of it.
But in this case Billy was so good as was his cast of characters that I totally enjoyed it. And in the production he referenced so many people I knew, as well as during the interview with Bette Midler.
He talked about Robin Williams being like his brother, especially after they did HBO's Comic Relief together in 1986, ( I was there!), and he said they both had problems sleeping and would often call each other at 2 A.M. for long talks. He also said that when he did "Scat" which is a jazz thing you do with your voice, it was an homage to Sid Caesar who had a great talent for making believe he spoke many languages.
He said that over the 8 years of doing Comic Relief they raised over 72 million dollars for the homeless. We could sure use another Comic Relief right now!
Billy is also a master impressionist and did impressions of Mohammed Ali, Howard Cosell. Robert Deniro and Joe Pesci!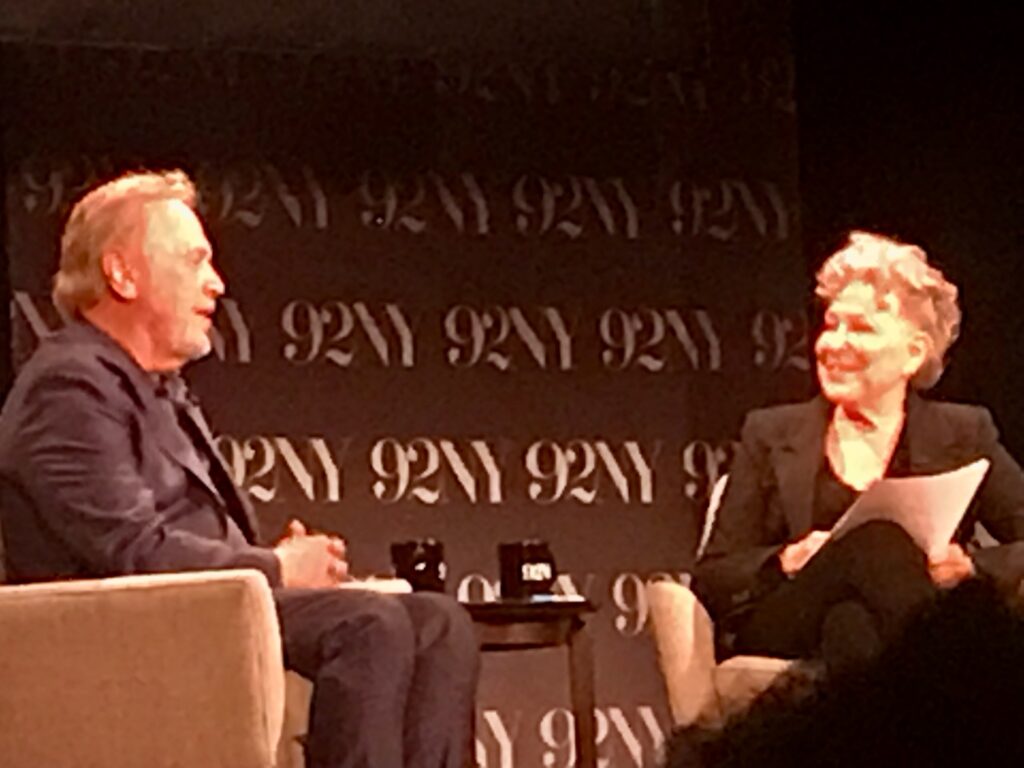 And he said that in the classic scene in "When Harry Met Sally" , when Rob Reiner's mother Estelle uttered the classic line " I'll have what she's having" the room exploded with laughter and he and Rob wound up holding hands! Funny what people remember!
I know for me I will never forget this!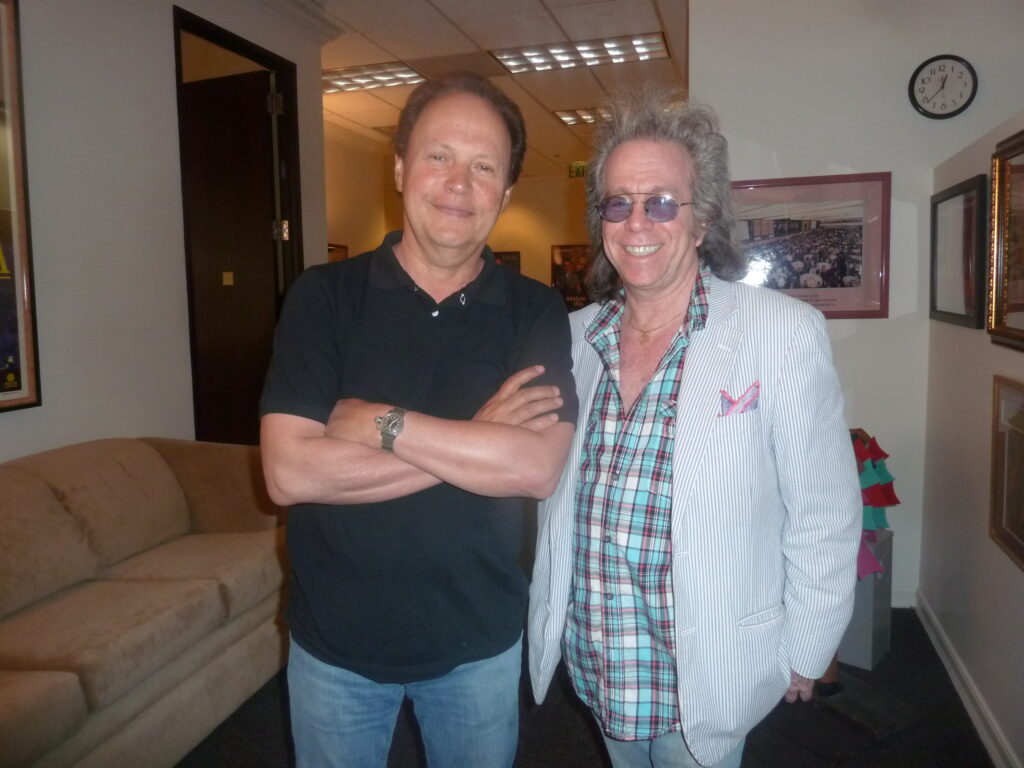 And now it's time for me to go because if this column gets any longer it will no longer be just a column but a book! (LOL) Hope to see you in the clubs! Please feel free to leave comments and to contact me at [email protected]